Yamaha unveiled Next-Gen AV Receivers, featuring multiple 8K inputs, new look and immersive technology.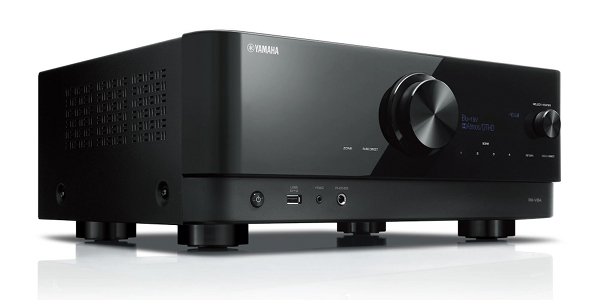 Source: Press Release, Last Accessed: 2020/08/24
Redesigned from the ground up and built on the foundation of the performance and power you can expect from Yamaha, the new RX-V line is positioned to support the latest trends and specifications for home entertainment, including gaming – both now and into the future. This includes support for 8K, HDMI 2.1 and HDR10+ to usher in a new era of dynamic displays and endless possibilities for what can be seen and heard at home.
The RX-V line introduces two new models – the RX-V4A and RX-V6A, offering five and seven channels, respectively. Both models are built to support and pass through the highest resolution content available offering three 8K-capable HDMI inputs on the RX-V6A (7 inputs total) and all four inputs on the RX-V4A.
Advances to the RX-V lineup in 2020 are the most significant to date, the company says, beginning with a new look, inside and out, with a simplified, modern design that features a brand new, high-resolution LCD display and a jog dial with touch-sensitive buttons.
The new devices include HDMI 2.1 compatibility, with auto low latency mode (ALLM), variable refresh rates (VRR), quick frame transport (QFT) and quick media switching (QMS).
Both models offer the entire suite of MusicCast capabilities and app control, including Wi-Fi, AirPlay 2, Spotify Connect, built-in music streaming services, multi-room audio and voice control via Alexa, Google and Siri-enabled devices. In addition, both the RX-V4A and RX-V6A offer MusicCast Surround, allowing optional wireless MusicCast speakers to be paired and used as surrounds in a 5.1-ch. setup without the need for speaker wire to the AV receiver. All inputs on the RX-V4A and RX-V6A support Dolby Vision. In addition to DTS-X and Dolby Atmos, the RX-V6A goes even further by offering Dolby Atmos with Height Virtualization, simulating the overhead sound experience for an immersive, 360-degree sound field in a number of speaker configurations.
For more information: http://www.yamaha.com/
---