Advance Paris introduced new high-definition aptX HD Bluetooth Transmitter.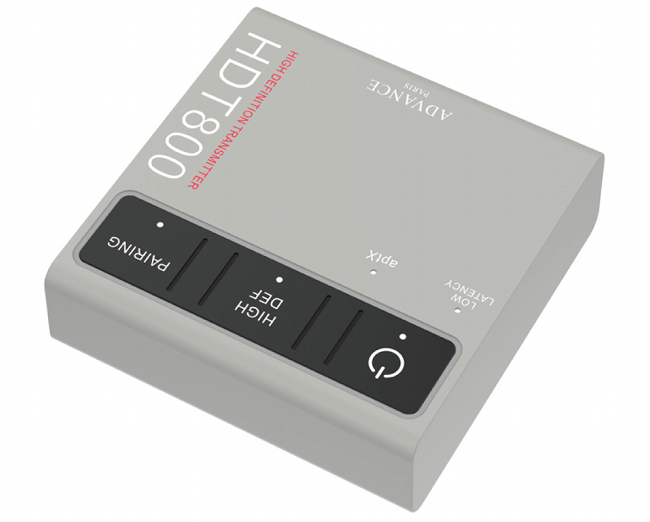 Source: Press Release, Last Accessed: 2020/12/16
Advance's new HDT800 transmitter is a truly versatile device which allows you to transmit sound wirelessly between two points, via Bluetooth technology, including a TV and one or two headphones, two Hi-Fi devices or between a computer (PC or Mac) and a home audio system, in high definition quality. The only thing needed, apart from the HDT800 itself, is a Bluetooth-capable device, including Advance's WTX500, WTX700, WTX1100 and WTX-TUBE. Obviously, HD quality transmission is possible only if the receiver supports aptX and aptX HD.
The HDT800 features a RISC processor combined with a DSP Kalimba 24-bit/120MHz, allowing 24-bit "audio over Bluetooth" support. Encoding and aptX HD support are realized through Qualcomm's CSR8675 SoC.
The new device features a complete connection set, including optical (Toslink) and coaxial (RCA) digital inputs, an analog input (3,5mm TRS jack) and a USB port, supporting both power supply and data transport.
For more information: https://advance-acoustic.com/
---