AK ZERO1: Astell&Kern's latest three-way In-Ear Monitor.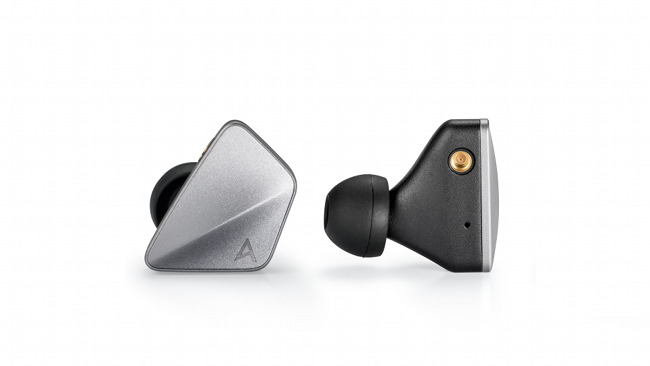 Source: Press Release, Last Accessed: 2021/10/22
Astell&Kern, recently introduced their latest in-ear monitor (IEM), the AK ZERO1, featuring three different types of drivers to deliver a ground-breaking hybrid sound. Composed of a micro planar dynamic driver, dual balanced armature (BA) drivers and a dynamic driver, this unique design combines the sonic characteristics of each driver to produce an unprecedented natural audio, the company says.
The Micro Rectangular Planar Dynamic Driver is a specially developed, highly advanced driver that allows a planar driver design, normally difficult to scale down for headphones, to be applied to in-ear monitors. Adopting a sturdy and lightweight planar membrane to minimize frequency loss, this is combined with a vibration panel boasting a high-polymer and thin metal film to create crystal clear and dynamic high frequencies.
The AK ZERO1's driver system also features dual BA drivers, using custom-designed coils to deliver transparent vocals with super-low distortion and a single 5.6 mm dynamic driver to ensure rich, controlled and deep low frequencies. Each driver is carefully placed in the optimal position, enclosed in specifically designed acoustic chambers manufactured with 3D printing technology.
To further maximize the audio performance, the AK ZERO1 arrives equipped with a pure silver-coated OFC cables. Exquisitely crafted with high-purity silver plating and copper, alongside aluminum plugs, this design strives to maintain the transparency of the audio signal. There is, also, an optional 4.4mm cable. The PEP11 sports larger aluminum-machined 4.4mm plugs and features the same top-quality high-purity silver plating and copper cable.
To provide a snug fit, five different-sized pairs of silicone ear tip and one set of foam tips are supplied, along with a carry case to keep your IEMs pristine during transit.
The Astell&Kern AK ZERO1 is priced £649/$699/€749, while the PEP11 is priced £119/$130/€139. Both products will be available from November.
For more information: https://www.astellnkern.com/
---