AudioControl X-Series AVRs and Preamp/Processors now Roon Ready.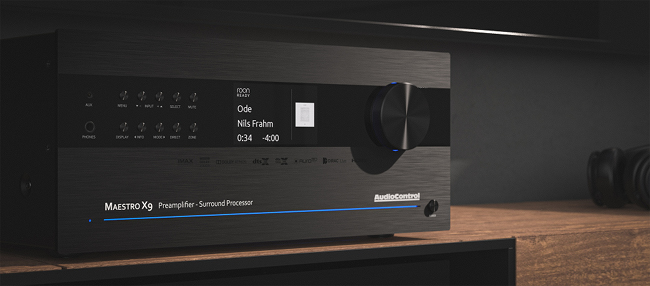 Source: Press Release, Last Accessed: 2021/04/05
Roon's subscription-based music management software enables music lovers to easily access local and streaming content, discover new artists and more, using AudioControl X-Series AVRs and preamp/processors as the centerpiece of an outstanding entertainment system.
AudioControl has announced that their X-Series audio/video receivers (AVRs) and preamp processors are now Roon Ready devices. AudioControl X-Series models can now transparently discover and connect to Roon without any configuration, providing access to bit-perfect digital audio for Roon subscribers via the home network. AudioControl X-Series ultimate-performance 16-channel AVRs and AV processors for home cinema enthusiasts, leverage the most advanced technologies available and are painstakingly engineered to be the ideal foundation of any premium home cinema.
Founded in 2015, Roon's mission is to provide the richest possible experience for music lovers to explore, discover, and listen to digital content. The Roon software automatically locates artist photos, credits, bios, reviews, lyrics, tour dates, and composers, which are elegantly presented to the user within the Roon ecosystem. Roon enables enthusiasts to search for and access a vast library of personalized data based on their music collection. Now, Roon subscribers can utilize AudioControl X-Series home cinema solutions as the ultimate foundation for their home entertainment system.
AudioControl's Roon Ready X-Series AVRs and preamp/processors are available now.
For more information: https://www.audiocontrol.com/
---