Audio Physic unveiled the new version of their flagship Cardeas loudspeaker.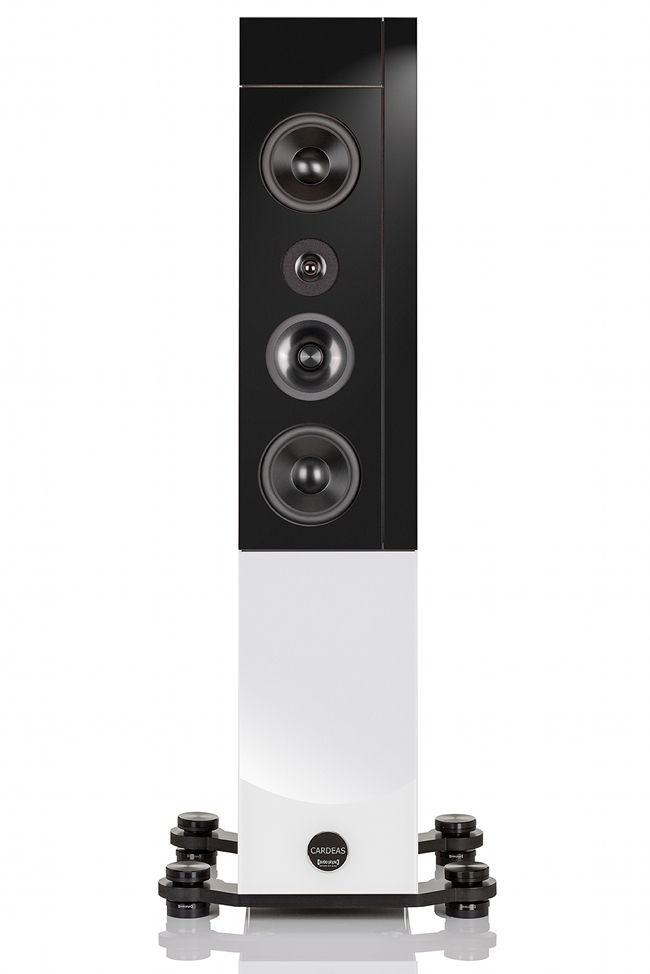 Source: Corporate website, Last Accessed: 2021/01/26
According to Audio Physic, the new Cardeas includes multiple breakthroughs that have never yet seen the light of day, in what they call the Audio Physic PowerTrain.
The Cardeas is a four-way speaker with Audio Physic's new multi-layer sandwich enclosure. On the inside, the asymmetrical enclosure consists of a high-tech honeycomb/multiplex sandwich, while in the outside is clad with a compound construction of glass and elastomer layers. This makes the chamber incredibly rigid with high internal damping, the company says. The internal bracing is fabricated from the same honeycomb panels.
The Cardeas has a separate tweeter sub-enclosure for decoupling the new HHCT III+ tweeter and crossover from the cabinet, while the new HHCM SL midrange and the new Double Surround woofers and mid-bass drivers are all designed to work without a centering spider, avoiding the non-linearity inherent in conventional driver designs.
Audio Physic have further revised the contacts for the tweeter and midrange driver and equipped them with WBT Plasma Protect connectors. Even the well known VCT technology has been given a makeover: it now includes improved WBT pole terminals as well as newly developed capacitors that feature an improved foamed copper lattice for a low-impedance connection.
The Cardeas is a floorstanding, 1280mm high, 4-way, bass-reflex design, using a 1,5-inch tweeter, a 5,9-inch midrange, a 7-inch mid-woofer and two 11-inch woofers, in a 63kg cabinet. According to the published specs, frequency response is 25Hz-40kHz, sensitivity is 89dB and nominal impedance 4 Ohm.
For more information: https://www.audiophysic.com/
---