Auris Audio unveiled the Tangenta Hawk tonearm and a turntable prototype.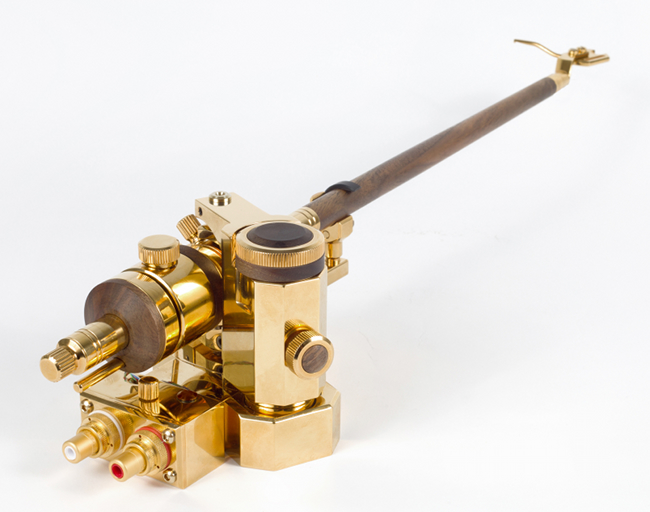 Source: Press Release, Last Accessed: 2021/02/05
Milomir Trosic's Auris is going full analog as he unveiled a top-class tonearm, the Tangenta Hawk and a prototype of a turntable that goes with the name Rondo. Actually, it appears that the prototype of the Rondo is the main reason the Tangent Hawk exists, as it was Mr. Trosic's need for a high precision manufacturer that led him to Slobodan Petrovic - Hawk the original designer of the Tangenta II tonearm. Trosic and Petrovic are now agreed to cooperate to bring this design to the market and the Auris Tangenta Hawk is the first analog-source product for the company.
Tangenta Hawk is a 12-inch design with an armwand made of American Walnut and metal parts of 24K gold plated brass. It uses, it total, eight ball bearings, including two in the anti-skating system and offers azimuth and VTA adjustments (±3° and 10mm respectively). Connection to the phono preamplifier is through a pair of gold plated or silver WBT RCAs.
For more information: https://aurisaudio.rs/
---