Bowers & Wilkins revealed the PI7 and PI5 True Wireless headphones.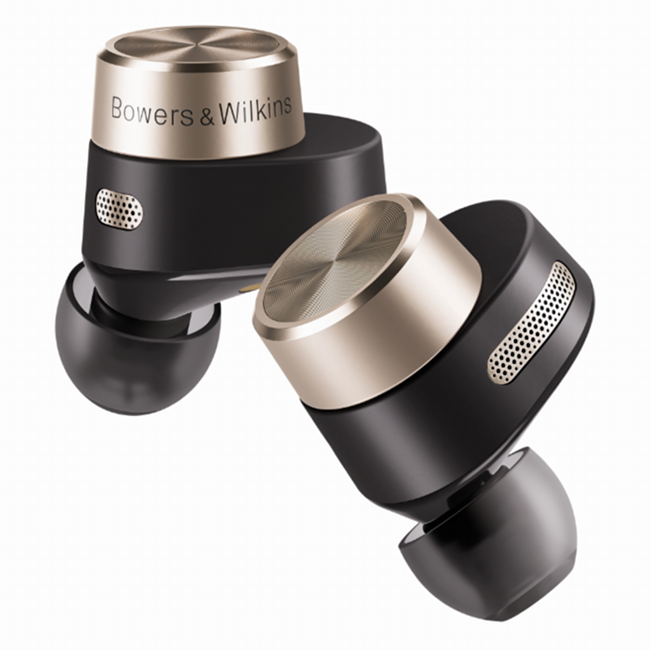 Source: Press Release, Last Accessed: 2021/04/21
Bowers & Wilkins has unveiled two new state-of-the-art True Wireless headphones – PI7 and PI5 – that bring the brand's acclaimed "True Sound" promise and acoustic excellence to the True Wireless category.
Every element of the flagship PI7 model has been crafted to deliver the very highest level of audio performance, redefining expectation in True Wireless, the company says, as the headphones feature high-resolution, 24-bit audio processing in each earbud and Dual Hybrid Drive units that work just like high- performance loudspeakers to create a rich and immersive listening experience.
In addition, PI7 features Adaptive Noise Cancellation that automatically adapts in real-time to its surroundings to produce the best possible listening experience – so you can block out the world and focus on the music you love. It's driven by six microphones – three in each earbud – for crystal-clear sound quality with every call, all activated though an intuitive, one-touch user interface.
Even the Smartcase is designed for an intuitive and seamless user experience. As you would expect, it can conveniently charge your device wirelessly while you are on-the-go, but, in an industry first, PI7 raises the bar by offering a unique wireless audio re-transmission feature via its Smartcase. That means you can continue to use your PI7s even when on a plane: just connect your case directly to an audio source – such as an in-flight entertainment system – and it will re-transmit sound directly to your earbuds.
The PI5 offers over 24 hours of battery life, is accompanied by advanced Active Noise Cancellation, and a fast-charging case that provides a boost of up to two hours of battery life from just a 15-minute charge.
Both models can be configured via the Bowers & Wilkins companion App and feature a simple one-button user interface, coupled with voice assistant support via either Siri or Google Assistant. Multiple source devices can be wirelessly paired to either model allowing the user to easily and conveniently reconnect to each source as and when needed.
For more information: https://www.bowerswilkins.com/
---