Bowers & Wilkins re-imagines the New Zeppelin for the streaming age.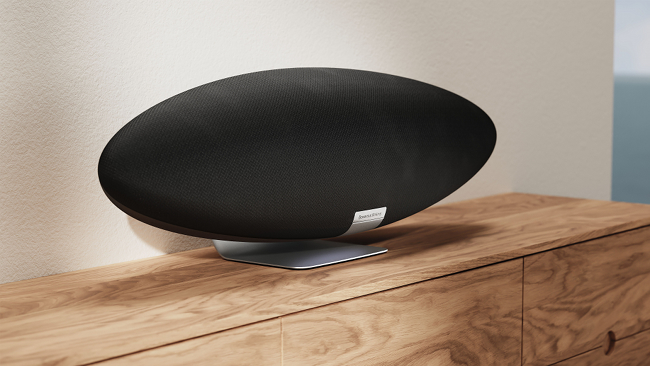 Source: Press Release, Last Accessed: 2021/10/13
Bowers & Wilkins has launched its all-new Zeppelin wireless speaker, reborn and re-imagined for the streaming age. The new Zeppelin is now both smarter and more flexible, while its high-resolution sound is more detailed and dynamic than ever. First introduced in 2007 as the ultimate iPod dock, the Zeppelin is returning in 2021 better sounding, better looking and smarter than ever.
The new Zeppelin is a complete stereo system in one component, featuring reference quality drive unit technologies arranged in dedicated left and right speaker assemblies around a central, large subwoofer, all powered by 240W of amplification.
If you want to stream music from your mobile device, tablet or computer, the new Zeppelin includes both AirPlay 2 and aptX Adaptive Bluetooth, making it suitable for both iOS and Android users. Spotify fans can also enjoy the convenience of Spotify Connect, ensuring both high-quality sound and convenient, easy operation. The app gives instant access to a host of streaming services including Deezer, Last.fm, Qobuz, Soundcloud, TIDAL and TuneIn.
The Zeppelin has been engineered to last, Β&W says. Its powerful digital "brain" can be upgraded over time, with multiroom capability planned for introduction in early 2022. That will make it compatible with both other new Zeppelins in a multiroom environment or a multiroom system based on Bowers & Wilkins own Formation range of high-resolution wireless speakers.
Available in two finishes, one dark (midnight gray) and one light (pearl gray), the new Zeppelin also includes switchable, dimmable ambient lighting to create a halo effect on to its metal pedestal stand.
For more information: https://www.bowerswilkins.com/
---