Burson's Timekeeper 3i is a Conductor with a 2x100W muscle...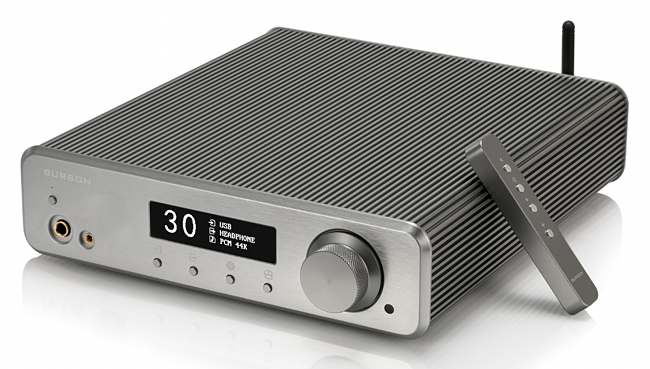 Source: Corporate website, Last Accessed: 2021/05/26
With the Timekeeper 3i, Burson Audio have created the ultimate all-in-one device, by adding a 100W/ch Class-AB speaker amplifier into a Conductor. No more cables and shelves full of equipment in your space. Only the TK-3i, your headphone/speakers and good times with your music are needed, the company says.
According to the published details, the combo is made possible by Burson's proprietary Max Current Power Supply technology, which removed the need for heavy transformers and oversized power caps.
The TK-3i is a dual-mono DAC with one SABRE32/ESS9038Q2M DAC chip per channel and an XMOS USB chip solution, accurately streaming DSD512 and 38bit/786kHz audio files. The device also includes a Qualcomm/CSR8675 SoC, capable of 24bit/96kHz wireless ad-hoc streaming with aptX HD audio codec.
Power-wise, apart from the 2x100W Class AB power stage, to drive loudspeakers, the TK-3i is also a true Burson headphone amp. Powered by the MCPS, it yields up to 2W/ch, featuring two feedback based gain levels and an 100-step attenuator to accommodate virtually any kind of headphones. The device also features two speaker output levels. One for power-hungry full-range speakers and one for near-field monitoring, which requires an even lower noise floor and much finer volume control.
Connectivity includes standard digital inputs (optical and coaxial), a USB-C port, a 3.5mm TRS mic-level input, a single ended (RCA) line level input and a preamplifier single ended (RCA) output. Connection to headphones is through a 6,35mm TRS jack.
For more information: https://www.bursonaudio.com/
---