Cabasse gives a new dimension to its Hi-Fi loudspeakers with the Pearl sub.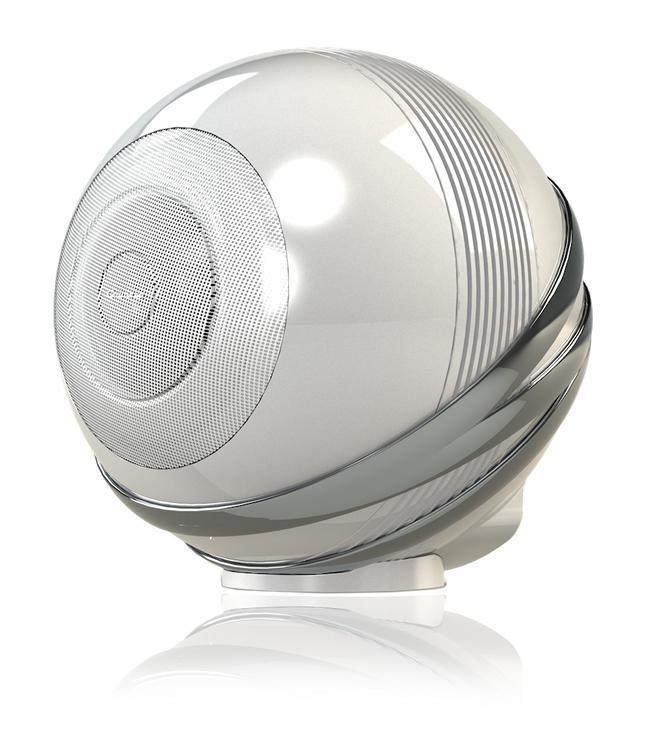 Source: Press Release, Last Accessed: 2020/10/20
After two successive years of innovation on the high-resolution Hi-Fi connected speaker market with The Pearl and The Pearl Akoya, Cabasse unveiled The Perl Sub, a new 2.1 connected active subwoofer that's part of its Lifestyle range, delivering new features to its speakers (iO3, Riga 2 and Baltic 5) such as phenomenal dynamics, patented DEAP technology (optimizing the digital signal from Cabasse's 3 aforementioned speakers) and the ability to connect the speakers to popular streaming services (Qobuz, Deezer, Spotify, Napster, Tidal, etc.).
According to the press release, the Pearl sub is equipped with a 25cm woofer featuring a linear excursion of up to 30 mm and it is powered by 2000 watts (peak) for a deep bass level. In addition to this, the satellite amplification (2x300W), provides enough firepower to drive iO3, Riga 2, and even Baltic 5 speakers.
In addition to its power, the Pearl sub enables you to get the most out of its speakers via its patented DEAP technology, which optimizes the digital signal according to which loudspeaker you have (Baltic, Riga or iO), the company says. This feature is easily accessible in 1 or 2 taps with the free StreamCONTROL application available for iOS and Android. The Pearl also offers listeners a patented CRCS automatic room correction system for optimized acoustics whatever the listening environment.
With its spherical shape that remains faithful to the style of the collection, the new sub certainly attracts attention with its aesthetics, using no less than 4 successive coats of matte paint to achieve a perfect rendering. The sphere is adorned with a silver ring, a reinforced double shell with a glossy finish, and a magnetic metal grid featuring the Cabasse logo.
The Pearl sub is equipped with Bluetooth and Wi-Fi connectivity. It integrates perfectly into the Cabasse StreamCONTROL multi-room system and allows playback of all types of audio files: from MP3, AAC and WMA to high-definition AIFF, FLAC, and ALAC files whether they are stored on hard disks/computers, streamed from internet radio stations or from online music services (Qobuz, Deezer, Spotify, Napster, Tidal). It comes with its streamlined and ergonomically designed Bluetooth remote control.
For more information: https://www.cabasse.com/
---