Cambridge Audio doubles the power with new Edge M monoblock power amplifier.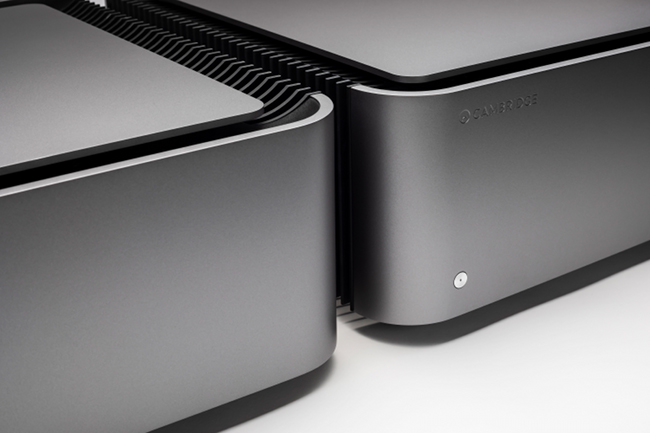 Source: Press Release, Last Accessed: 2020/11/18
The new Edge M takes the principle designs of the existing Edge W power amplifier, and applies it to a monoblock design, delivering twice the power and a more faithful, dynamic sound with less distortion.
Edge M has a beautifully minimal design, with the Edge series' trademark curved extruded aluminum front and floating top plate present across both boxes. Balanced and unbalanced inputs are provided along with speaker outputs, and under this minimal exterior lies some extraordinary audio engineering inside, the company says. The new amp yields 200W RMS into 8 Ohms in a fully balanced architecture and, according to the press release, delivers more effortless dynamics and a less strained sound, as well as less distortion per channel and between the channels. Similar to the Edge W, Cambridge Audio's engineers have worked hard to minimize the number of components in the Edge M's signal path, ensuring there are fewer barriers between you and the music you love. Cambridge Audio's unique Class XA amplification format used in Edge A and Edge W amplifiers is also found in Edge M. Class XA amplification technology offers the sound quality of a Class A design, but is more efficient as it produces less heat, and shifts the crossover point out of audible range, resulting in a cleaner sound. Edge M uses opposing symmetry twin toroidal transformer design, which cancels out stray electromagnetic interference while at the same time offering outstanding power and maintaining consistent tonality, even at loud volumes. Edge M monoblock power amplifier is designed to partner perfectly with other Edge components in Cambridge Audio's Edge series, such as the versatile Edge NQ preamplifier network streamer.
For more information: https://www.cambridgeaudio.com/
---