Chord Electronics announced availability of the 2yu network bridge, for the 2go streamer/server.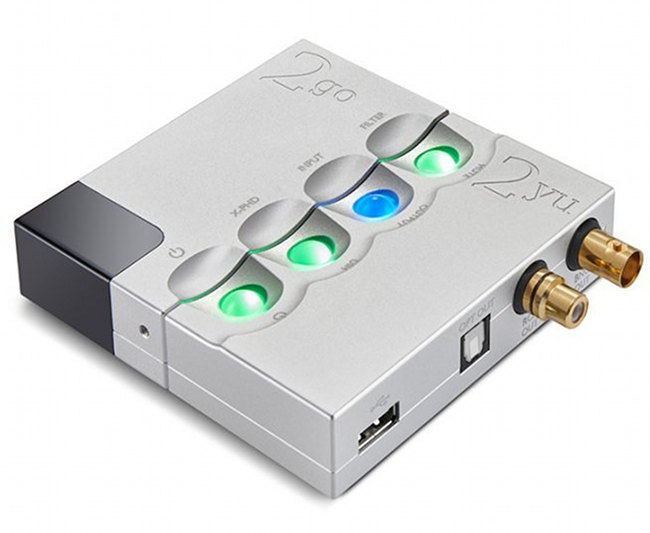 Source: Press Release, Last Accessed: 2021/06/05
Following its reveal, last year, Chord Electronics' recently announced the worldwide shipping of the 2yu digital interface for the 2go streamer/server, to create Chord's' first-ever network bridge, ready for use with DACs, DAC-equipped A/V devices and Chord Electronics' Hugo M Scaler.
The 2yu is specifically designed for 2go: the resultant network bridge offers high-resolution streaming from both wired Ethernet and wireless sources (using 2.4 GHz Wi-Fi or A2DP Bluetooth), including popular streaming services such as Qobuz, Tidal and Internet radio; the combination is Roon Ready.
The device securely connects to 2go, adding optical, S/PDIF coaxial and BNC (50 and 75 ohms, respectively) digital outputs, plus a cleverly integrated, highly flexible USB-A output giving a wide range of connectivity options. Owners of Chord Electronics' Hugo M Scaler can also upscale the output (before passing to a DAC), taking sound performance to the next level, the company says.
According to the press release, the 2go/2yu combination can be updated with over-the-air firmware and ships with Chord Electronics' latest 2go update (v. 1.5.0), which introduces new radio-listening and SD card album playback features, plus improved stability.
The 2go/2yu pair is easily controllable using any one of several popular UPnP control point apps for both Android and iOS devices; chord's own app, Gofigure, adds additional set up convenience, management features and a library playback option.
The 2go/2yu offers gapless audio, DoP/Bit Perfect support and AirPlay support, and is fully DLNA-compliant (server/renderer). 2yu boasts 2,000 MIPS (million instructions per second) of processing power, automatic downsampling (for use with sample rate-limited legacy DACs), plus a low jitter audio phase lock loop.
2yu is handmade in the UK using aircraft-grade aluminum and features the distinct "polychromatic" spherical controls governing output selection, power, mute and dim functions.
For more information: https://chordelectronics.co.uk/
---