Evo: Etymotic's new two-way in-ear.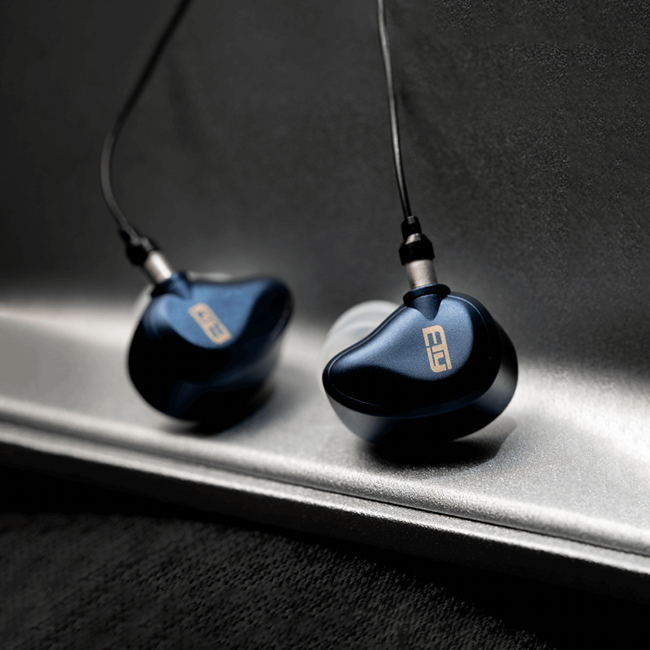 Source: Corporate website, Last Accessed: 2021/06/22
The Evo is taking a big departure from the well-known ER line, aspiring to be the most accurate multi driver earphone on the market – the perfect earphone for audiophiles.
Metal injection molding allowed the company to take a different direction. Etymotic engineers studied the shape of the ear and looked for the most comfortable fit for the majority of people. They landed on a design that cradled the earphone within the ear's concha. According to the published details, metal powder and resin are mixed, then precisely poured into metal molding, heated and pressurized to craft geometrically complex curves.
Etymotic have pushed the boundaries with a custom joined triple balanced armature driver module, including dual balanced armature low frequency drivers and single midrange/treble balanced armature driver, featuring a two-way crossover, superior ear-tip seal, and housed into a special acoustic module. Additionally, to improve performance, the Evo includes a high-end Estron cable. The Linum BaX T2 reduces microphonics thanks to being extremely lightweight, while maintaining reliability and durability.
The Evo includes an aluminum case, cloth bag, a 2 flange, 3 flange, and Foam ear-tip set with replacement filters and tool. Impedance is 47 Ohm, sensitivity 99dBSPL/0.1V (1kHz) and frequency response 20Ηz-16kHz.
For more information: https://www.etymotic.com/
---