Falcon Acoustics announced the Mini-Monitor Q7 "Complete@Home" loudspeaker.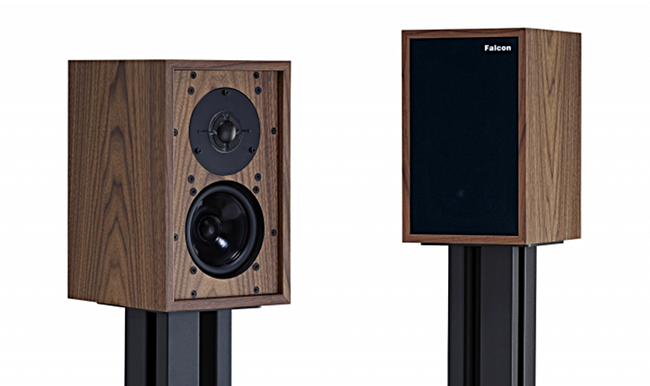 Source: Press Release, Last Accessed: 2021/01/28
Falcon Acoustics recently re-introduced the Q7 Mini-Monitor "Complete@Home" loudspeaker system. Designed by Malcolm Jones and sold by Falcon for many years, the updated Q7 Mini-Monitor features the same Falcon B110 and T27 driver units as used in the Falcon LS3/5a in a specially extended LS3/5a-type cabinet to produce an optimum Q=0.7 system with extra bass compared to the LSA3/5a (+2dB @ 50 Hz).
All you need is 1-2 hours to complete your own fully-specified loudspeaker system. The kit includes Italian full "Production Grade" birch ply cabinets with veneered front panels and magnetic attachment for the cloth grilles, along with Falcon 23.2 factory-assembled pre-wired crossovers, no soldering required. All required tools are provided and an online instruction manual and a YouTube video will guide you at all times.
According to the details published, the Falcon Q7 Mini-Monitor is made in the same factory as the renowned Falcon Acoustics BBC LS3/5a and offers similar voicing to Falcon's LS3/5a but with extra bass extension.
For more information: https://www.falconacoustics.co.uk/
---