Goldmund unveiled the flagship Eidos Reference SACD player.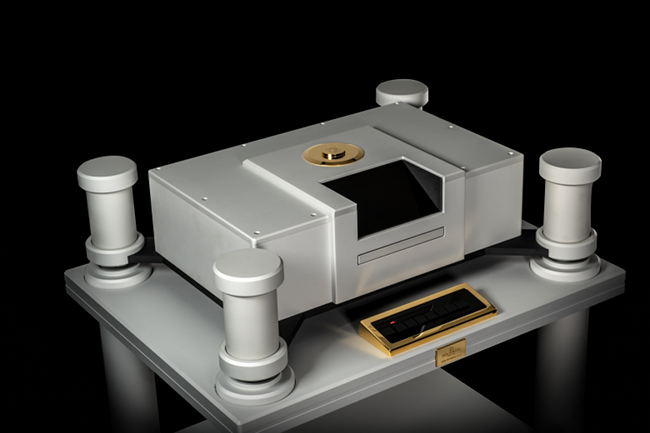 Source: Corporate website, Last Accessed: 2021/03/11
Eidos Reference SACD player aspires to be the perfect audio source for demanding music lovers who expect their sound systems to deliver lossless audio resolution, no distortion, sculptural design, and ease of use.
Introduced in 2021, the new player can read all audio formats available in the market (SACD/ CD/ CD-R/ CD-RW/ DVD-R/ -RW/ +R/ +RW (in the case of the DVD discs, obviously, it can only access audio data files).
To build this unit, its engineers carried out ad-hoc technological developments, selected the finest providers, and implemented acoustic and electronic achievements ascribable to over 40 years' experience in the audio field, Goldmund says.
Fully hand made in Goldmund Gevena atelier, the Eidos Reference SACD is proposed in two finishes: silver and black matte. Its design is rooted in the original Eidos Reference. The Eidos Reference SACD USB input can be connected to a computer and supports streaming audio formats PCM up to 384KHz and DoP up to DSD512. Other digital and analog outputs are available at the rear and can be used to plug a wide variety of audio equipment including a preamplifier, a digital acoustic processor, or an integrated amplifier.
For more information: https://goldmund.com/
---