Gryphon unveiled the Vanta Digital Transmission Cable - USB-A/USB-B.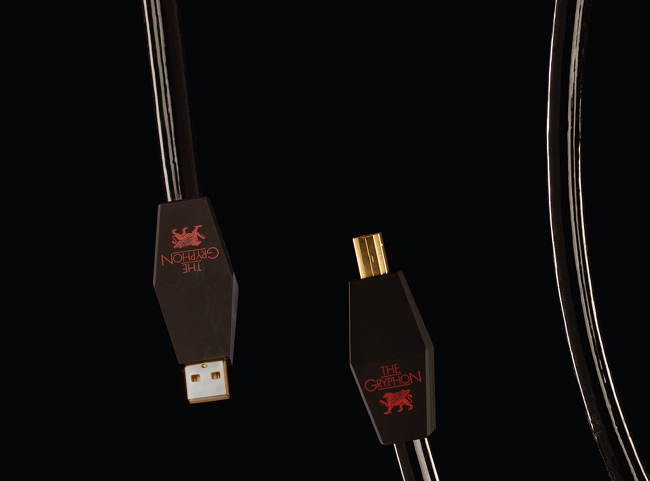 Source: Press Release, Last Accessed: 2021/05/18
Gryphon announced the world launch of The Gryphon Vanta Digital Transmission Cable USB-A/USB-B. The pinnacle of digital data transmission via USB, the Vanta offers a whole new standard when it comes to sonic performance, the company says.
To maximize the sonic performance, Gryphon has decided to exclude the power conductor in the cable design to avoid negative interference from the power signal provided by the source. The Vanta includes only two conductors to carry the digital signals and the screen to reassure the "handshake" between the components and to protect the digital signal transfer from any outside interference. The cable features 2x21AWG conductors made from a highly unique Silver-Gold Technology in a twisted Helix design and includes a braided screen of silver-plated copper wires. Termination is through proprietary USB-A and USB-B connectors with gold-plated de-oxidized phosphor bronze plated pins with a specially designed Gryphon housing made from anodized aluminum. The dielectric used is PTFE (Teflon) and the cable features a jacket of glossy Polyurethane for maximum mechanical stability and flexibility.
According to the press release, the Vanta offers superior jitter and noise suppression through its unique shielded low inductive Helix-design and its use of PTFE insulation. The crystalline purity of the unique, costly silver/gold alloy employed in all Gryphon Vanta conductors, results in fewer crystal boundaries and eliminates distortion caused by amplitude-dependent signal transmission, the company says. Unlike more conventional cables which distort high frequencies due to crystal impurities in the conductor wire, Gryphon cables provide pure, open high frequencies and a natural, non-resonant tonal quality across the audio range, the Gryphon stated.
For more information: https://gryphon-audio.dk/
---