Hegel announced the V10 Phonostage.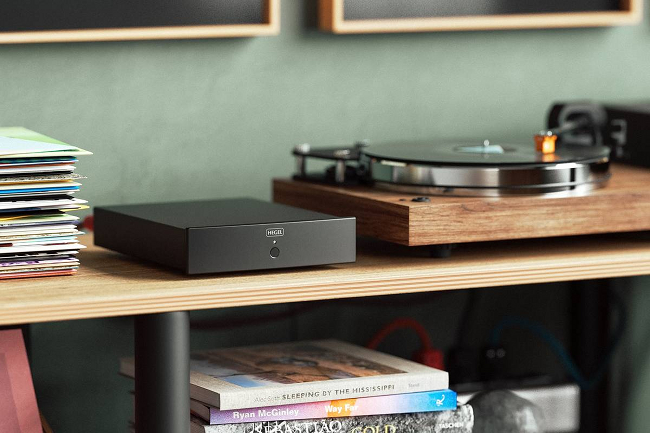 Source: Press Release, Last Accessed: 2021/01/25
Hegel recently announced their first-ever phono stage, the V10, a device featuring a discrete FET-based input stage and is fully adjustable, to match virtually any cartridge.
According to the press release, the V10 is an attempt to make the style of design and sound performance of a €3,000 type RIAA in a half priced package. Therefore the V10 is designed with fully discrete input stages using some very special hand matched pairs of FETs both for the MC and afterwards the MC stages. This ensures very low noise and zero DC feedback to the pick up. After the FET stages a new bipolar opamp stage takes over for optimal amplification.
Further, the V10 is 100% dual mono design. It uses an external AC power supply that is specially designed by Hegel for the V10. This power supply has two connectors. One for each channel feeding in to the V10. The main features here is a very low noise floor and optimal channel separation. The internal power supplies are also shielded heavily from the gain stages.
The device offers a wide selection of load, capacitance and gain values to choose from, to match any cartridge and includes a subsonic filter. All the adjustments are made through DIP switch banks, located at the rear panel. Hegel announced a ±0.2% RIAA de-emphasis accuracy.
The V10 will be available mid-February, 2021.
For more information: https://www.hegel.com/
---