iDSD Diablo: Revel in the detail.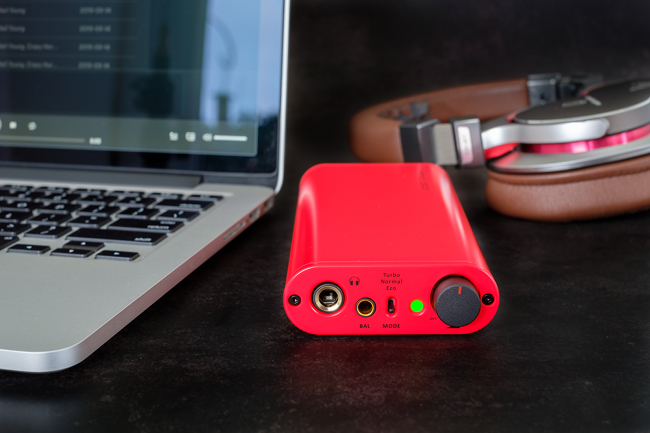 Source: Press Release, Last Accessed: 2021/01/28
iFi ushers in the 2021 with the best battery-powered DAC/headphone amp the company has ever produced – the iDSD Diablo. Engineered to sit at the top of iFi's range of mobile and transportable devices, the Diablo is built for the purists – the true headphone enthusiasts who crave pure, unadulterated sonic performance.
With dimensions of 166x72x25mm, its size is similar to DAC/amps in iFi's long-running, transportable micro iDSD series, while the built-in, quick-charge-compatible battery makes it easy to move from desk to living room to travel bag. Simply connect a digital source via USB or S/PDIF, plug in the headphones and prepare for a riveting musical ride from this elite-class digital audio engine, expertly tuned to achieve captivating speed, scale and dynamic range, the company says.
The iDSD Diablo's digital stage incorporates a Burr-Brown DAC chip that iFi uses extensively, selected for its natural sounding musicality and True Native architecture. Here, two of these chips are installed in a custom interleaved configuration. This enables four pairs of differential signals (two pairs per channel) which lowers the noise floor, improves channel separation and enhances the DAC's ability to resolve fine musical detail and micro-dynamics. The iDSD Diablo uses a new low-latency XMOS microcontroller with greatly enhanced processing power – compared to the current generation of eight-core chips. Hi-res audio support includes handling PCM data to 32-bit/768kHz, all levels of DSD up to DSD512, and single- and double-speed DXD.
Already renowned for the performance of the amp stages in its DAC/headphone amps, iFi has ensured the iDSD Diablo is its best-ever transportable amplifier, delivering up to 5000mW and featuring three settings enabling the user to adjust power and gain to suit whatever the amp stage is tasked with driving.
At the front of the unit, alongside a standard 6.3mm single-ended headphone socket, resides a 4.4mm Pentaconn output for headphones offering balanced connection. At the back of the chassis are two digital audio inputs: USB-A and an S/PDIF socket that accepts both electrical and optical signals, the former via a 3.5mm connector and the latter via a supplied adapter.
iFi's iDSD Diablo is available from selected retailers from Friday 15th January at an RRP of £899, (€999, $899).
For more information: https://ifi-audio.com/
---