iFi's Pro iDSD and Pro iCAN have been upgraded.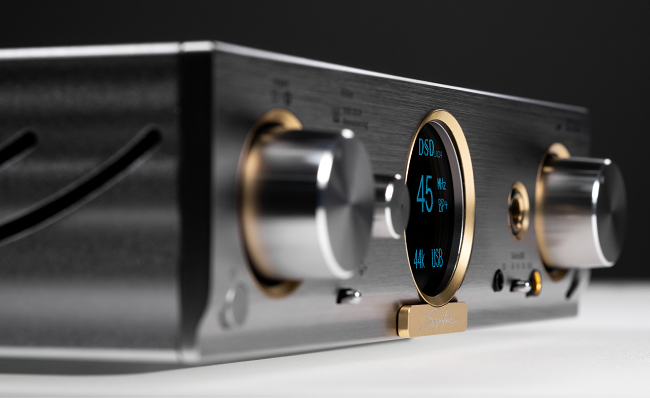 Source: Press Release, Last Accessed: 2021/09/24
iFi recently announced the upgraded version of their Pro iDSD and Pro iCAN devices up to the Signature class, offering both better build and sound quality. The upgrade take both models "to the next level", the company says.
According to the press release, the Pro iDSD Signature is iFi's new flagship reference-class DAC/preamp, network streamer and headphone amplifier, the Signature edition based on the strengths of the original, multi-award winning Pro iDSD, but offering a sonically-darker background and more punchy bass, through upgraded power-supply components to lower overall system noise 300%, precisely matched NOS GE5670s tubes and including the top-of- the-range iPower Elite power supply. Additionally, the new version adds support for USB1.0 (PS4/PS5) and includes a new aluminum remote control.
Connectivity includes S/PDIF (RCA) and AES/EBU (XLR) inputs, USB port to stream from a host, USB to connect HDDs and an SDHC memory card bay. Streaming is via Wi-Fi/Ethernet and the device supports access to NAS and DLNA compatible devices. AirPlay is also supported for iOS/MacOS devices. Output includes single ended and balanced analog outputs, 6.4 and 3.5mm TRS jack and TRRS 4.4mm jack.
The circuit features a quad-stack d/a converter with four DACs in interleaved configuration, a Crysopeia FPGA Digital Engine for digital filtering and up-sampling, XMOS chipset to process the incoming digital data and both a discrete J-FET, fully-balanced Class A amplifier stage with adjustable gain and a Class-A valve section based on two GE5670, among which the user can choose. Additionally, there is a Tube+ mode, setting the negative feedback to a minimum offering a greater amount of the tubes' natural harmonics (even order harmonics dominate).
The Pro iCAN Signature analogue headphone amplifier and stereo preamplifier features a revised circuit design with even more ultra-grade audiophile components, upgraded power supply circuits and includes the top of the range iPower Elite off-board AC/DC power supply. There is, also, a 4.4mm Pentaconn balanced-headphone output and a new aluminum remote control.
For more information: https://ifi-audio.com/
---