Innuos announced the release of their new PhoenixNET audiophile-grade network switch.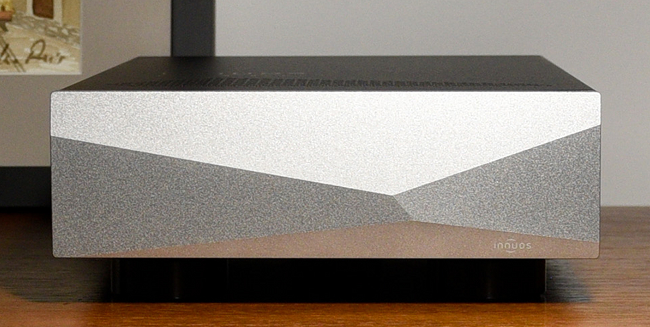 Source: Press Release, Last Accessed: 2021/02/25
Innuos recently announced the release of their new PhoenixNET Audiophile-Grade Network Switch, designed from the ground up for network audio, featuring -among other things- a high quality power supply and audiophile components.
The PhoenixNET is the realization of Innuos' philosophy of simplicity and signal purity applied to the network switch. Having started with improvements to the Ethernet ports' clock on their flagship Statement, Innuos has now taken the concept to the next level with a completely new network switch design that focuses exclusively on audio use. The design of the PhoenixNET is focused on minimizing network switch noise through a simpler 100Mbps network switch chip with no switching power regulators, connected through high-end isolation transformers to individual Amphenol RJ45 shielded jacks with no LEDs and complemented with EMI treatment to further prevent noise into the circuit.
A 3ppb 25MHz OCXO oscillator, as used in Innuos' flagship Statement model, individually powered by its own linear power supply and connected directly to the network switch chip, is used to increase clocking precision and stability, while two independent Statement-grade linear power supplies, designed by Sean Jacobs with CX modules and Mundorf Caps are individually powering the OCXO clock and the main board, keeping the power path short with less opportunity for EMI contamination.
The new switch features custom-designed, CNC machined, aluminum feet with an internal compound tuned to the resonant frequency of the chassis. The top cover is treated to convert vibration into small amounts of heat and sturdy RJ45 ports use silicone rings to minimize vibration coming from the chassis.
For more information: https://innuos.com/
---