KEF introduced Mu3 earphones, designed by Ross Lovegrove.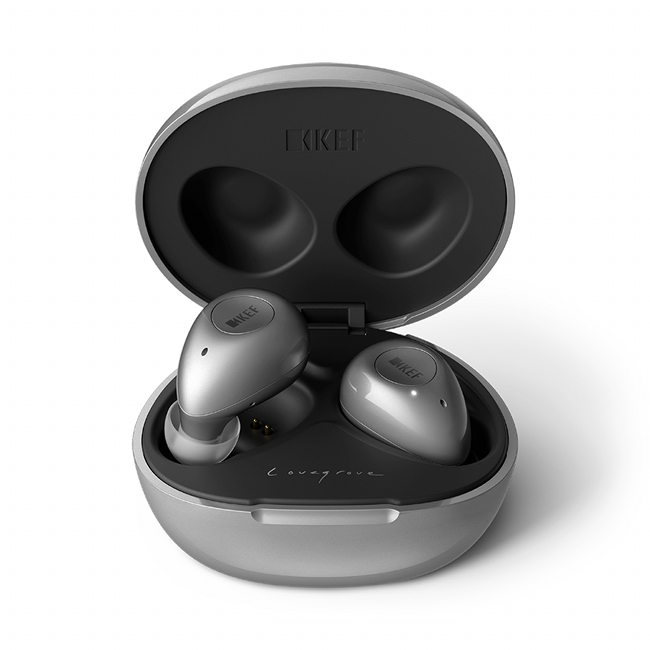 Source: Press Release, Last Accessed: 2021/02/06
Designed by visionary designer Ross Lovegrove, and engineered by KEF's UK acoustic team, these new Mu3 earphones deliver pristine, high-resolution sound on the move and provide music lovers the freedom to hear every note, every word, every detail whether on their commute, at the gym, or on the sofa, the company says.
The audio performance of Mu3 earphones benefits from KEF's specially tuned Active Noise Cancellation technology. The Mu3 delivers KEF's signature sound as each of the Mu3s' sculptural enclosures contain an 8.2mm full-range dynamic driver, expertly tuned by KEF's engineering team.
To ensure the Mu3 earphones look as good as they sound, KEF has once again collaborated with Ross Lovegrove, the designer behind the Muon loudspeaker and the Muo Bluetooth louspeaker. They are available with a choice of four subtly different sized ear tips to give the most tailored fit for your ears, while also providing the perfect seal for noise isolation and to keep them securely in place.
The Mu3 relieves the listener from the hassle of wires due to stable, latency-free Bluetooth 5.0 connectivity. According to the press release, the audio performance is further enhanced by the introduction of simultaneous transmission, where both earphones receive a signal at the same time, rather than the more common approach where audio is sent to one earpiece and relayed to the other and therefore running the risk of latency.
The earphones also boast Ambient Mode", where at the touch of a button Active Noise Cancellation is disengaged, and instead the audio picked up on the microphones is played through the earphones, bypassing passive noise reduction and providing you with instant clarity on what is going on around you. The Mu3 has high-capacity, quick-charge batteries to ensure they last for a full day's listening even with Bluetooth and Noise Cancellation engaged, and the headphones will remain safe if you get caught out in the rain thanks to their splash-proof design.
For more information: https://kef.com/
---