Next-generation Klimax DSM is the best yet, says Linn.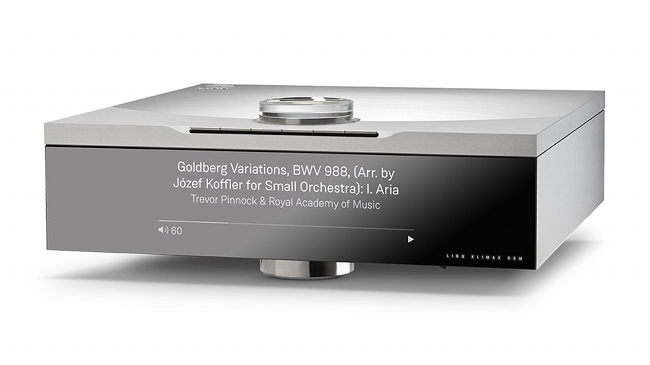 Source: Press Presentation, Last Accessed: 2021/03/26
The new Klimax DSM is the epitome of extreme engineering, with every element designed from first principles, inside and out, applying decades of Linn's unique audio innovation and digital technology expertise.
The new device contains features and technology developed by Linn's engineers across years of industry-leading research and development, including the ground-breaking new Organik DAC. Designed and manufactured entirely in-house, Organik DAC is the first ever, all-Linn, digital to analogue converter. Organik combines FPGA processing with a discrete conversion stage, enabling the company to precisely control and optimize every stage of the digital to analogue conversion process for the first time.
Additionally, Klimax DSM features the Space Optimisation technology, that uses sophisticated acoustic modeling, to build up a complete picture of how the speakers, their placement, and the unique characteristics of the room interact to affect the sound, then precisely identifies frequencies that are artificially distorted by your environment, and reduces their energy, to reveal the music that would otherwise be hidden.
Klimax DSM is a network music player and integrated preamplifier with inputs for additional digital and analogue sources, including one Toslink and two S/PDIF inputs (one configurable as an output), a USB Type-B port, single ended (RCA, 2 pairs) and balanced (XLR, 1 pair) inputs, single ended and balanced analog outputs and an HDMI/e-ARC port in the AV variant of the device.
Klimax DSM is capable of FLAC, Apple Lossless, WAV, DSD (64/128/256), MP3, WMA (except lossless), AIFF, AAC, OGG file playback with up to 24-bit/384 kHz resolution and can stream from Tidal, Qobuz, Spotify Connect, TuneIn, Calm Radio services, supporting Airplay and Roon.
For more information: https://www.linn.co.uk/