Titan 15: Magico's ultimate powered subwoofer.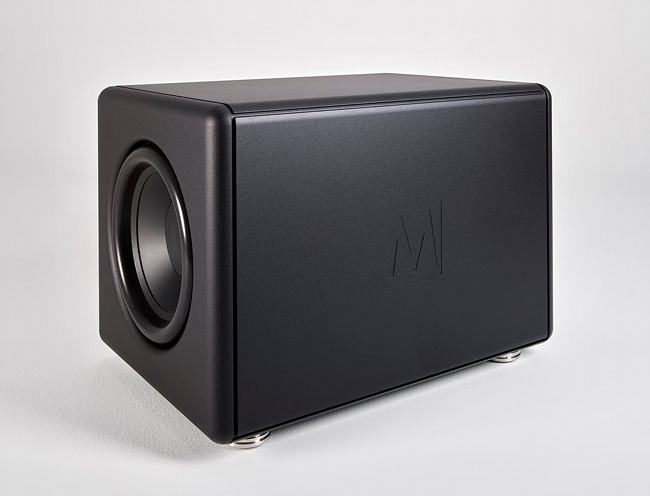 Source: Press Release, Last Accessed: 2021/11/04
The Titan 15 is designed to reproduce low frequency sounds with realistic force and energy the company says. Setting a new benchmark in powered subwoofer design, the Titan 15 features a sophisticated control center, dual-opposed force canceling driver arrangement with a massive, sealed aluminum enclosure. This design extends beyond the bandwidth of human hearing (>20Hz) into infrasonic levels and expands the dimensional sound field in any room space with unparalleled low bass performance, Magico stated.
According to the published details, the newly developed 15-inch driver in the Titan 15 is optimized to deliver maximum output levels (136 dB) while minimizing music related distortions at 20Hz (<1% THD). The mechanics, electromagnetic and thermal behavior of the driver are optimized without compromise to ensure extremely high-level performance. The incredibly stiff aluminum cone is formed with an optimized stiffness to weight ratio and includes a 4-inch high-temperature voice coil attached to a custom tooled 10-inch dual progressive spider which facilitates 1.6-inches of linear travel in each direction. Each driver has a massive motor system which can handle 3200-watts of continuous power and features a super stabilized magnetic field with multiple aluminum shorting rings to stabilize inductance and minimize distortion.
The enclosure design of the Titan 15 follows the QSUB design platform and uses innovative internal bracing along with advanced damping materials. The thick aluminum sealed enclosure has been carefully designed and evaluated both in simulation and physical testing to meet the no-holds barred approach of Magico when it comes to enclosure rigidity, stability, and minimum acoustical contribution. A dual-opposed, force-canceling design reduces the motive force inside the enclosure substantially. FEA software is used in the design process to optimize the structural elements and meet all acoustical standards defined by Magico engineering.
The Titan 15 includes two powerful 3200-watt Class D amplifiers governed by a state-of-the-art electronic crossover and DSP control center designed by Magico that enables the user to precisely calibrate and match the Titan 15 subwoofer to the main L/R loudspeakers and listening room. System integration and operation is enhanced with multiple inputs, 3-presets, auto signal detection, auto shutdown, clipping sensor and thermal protection.
The Titan 15 will be shipped at Q1 2021 with a suggested (US) retail price $32 000.
For more information: https://www.magicoaudio.com/
---