Mamalos Cables unveiled the epitome mk2 Liquid Nanotubes interconnect.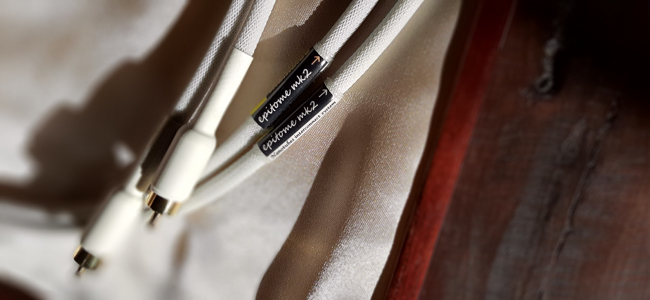 Source: Press Release, Last Accessed: 2021/06/09
The epitome mk2 comprises mamalos' effort to employ their newly developed allotropes of carbon nanotube technologies, redesigning their original project into an otherwise classic configuration cable, which offers reference sonic performance at a moderate price.
According to the press release, mamalos cables uses their improved Carbon nanotube treated conductors, but in gel-liquid form this time (same as in the epitome sp nanotube speaker cable system), plus some critical improvements. The new cable features several internal layers of hygroscopic nanotube encasement under a shield screen consisting of Tinned Pure Copper Braid.
The result, the company says, is an even more high efficient, high quality quality interconnect cable and a dramatic reduce of the total capacitance, one of the most important electrical properties of an analogue interconnect cable, to the very low 68 pF/meter.
Combining unsurpassed transmission quality, thanks to an innovative liquid nanotubes conductor, a remarkable screening factor and a significant flexibility along with high durability, low capacitance and stable operation temperature level, the epitome interconnect system is also suited for use as a tonearm to preamp cable as well as a microphone cable in professional recordings. All the same, epitome interconnect system is also recommended for use as a digital interconnect, mamalos stated.
As with all mamalos' cables, epitome mk2 is carefully checked, separately measured and double tested in the laboratory. It is ready to use at once, as it is already treated by a burn-in signal generator, designed specifically for audio interconnects.
The production of the epitome interconnect system lasts about a week and, if registered, it comes with a 4-year warranty against manufacturing defects.
For more information: http://www.mamalos.com/
---