Mamalos Cables introduced the epitome sp speaker cable, a design featuring their own nanotubes technology.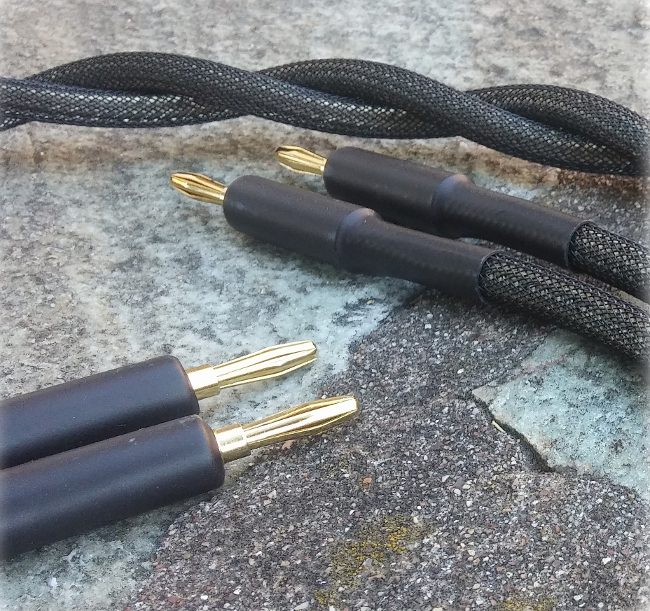 Source: Press Release, Last Accessed: 2020/12/22
The epitome sp comprises Mamalos' effort to employ their innovative allotropes of carbon nanotubes technologies into a speaker cable, which offers reference sonic performance at a moderate price. The result, according to the press release, is an excellent quality and efficient product that brings you closer to the reality by pushing forward all those slight, yet quite important aspects of music.
The new cable combines unsurpassed transmission quality thanks to an innovate hygroscopic nanotubes encasement liquid conductor with a significant flexibility along with high durability, low inductance and stable operation temperature level. Its coaxial triple conductor configuration along with its exceptional ability to disappear make this cable the perfect tool for the most demanding systems.
Epitome sp speaker system is composed of one heavy solid signal conductor, specially made of 99.999% (5N) extra soft temper pure fine copper, carefully maintained to eliminate the surface mechanical anomalies and perfectly cleaned, as all Mamalos' copper conductors, in a two-stage cleaning procedure. This cleaned conductor is immersed in very specific conditions into their unique masterbatch that consist of functionalized multi-wall carbon nanotubes (MWCNTs) allowing them to fill in the voids between metal molecules and coalesce holding together by van der Waals forces thus treating any surface minor damages and dramatically increasing conductivity. Over each of the nanotubes treated conductors, several separate layers of the same functionalized multi-wall carbon nanotubes masterbatch in liquid form this time, are pi-stacking together surrounding them, encapsulated in a high chemical resistance original PVC formulation tube. The entire concoction remains liquid under pressure conditions, using a patented air-proof mode, preventing evaporation.
The epitome sp is available with gold plated banana speaker connectors and -if registered- comes with a 4-year warranty against manufacturing defects. Mamalos Cables also offers a 15-day trial period and a money-back guarantee by refunding the purchase price minus a 5% restocking fee.
For more information: http://mamalos.com/
---