McIntosh announced the MC3500 Vacuum Tube Amplifier Mk II.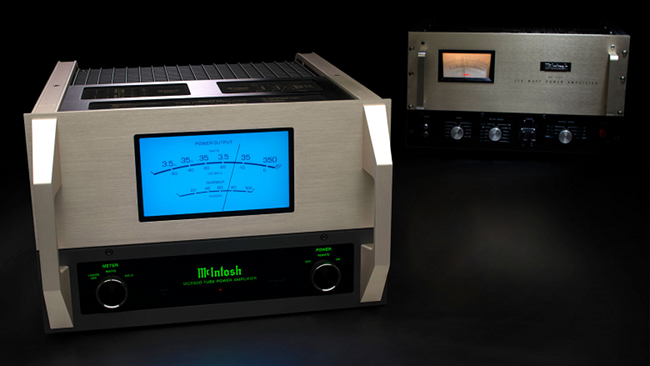 Source: Press Release, Last Accessed: 2021/11/04
McIntosh recently unveiled the MC3500 Vacuum Tube Amplifier Mk II. Originally used to power the sound system for Woodstock '69 among other formative music events, the iconic monoblock amp was recreated by McIntosh's expert team of engineers and designers to include modern upgrades.
The MC3500 Mk II boasts 350 Watts of power and is upgraded with modern components that deliver an audio performance worthy of its predecessor, the company says. As in the original, the MC3500 Mk II uses McIntosh's Unity Coupled Circuit output transformer, allowing the full 350 Watts to be safely delivered to virtually any speaker. The MC3500 Mk II has a fully balanced driver section that utilizes three 12AX7A and one 12AT7 vacuum tube, while the output is powered by eight EL509S high-power output vacuum tubes specifically chosen due to the similarity to the 6LQ6 "sweep tubes" found in the original MC3500. All the vacuum tubes are located behind the power and output transformers and are covered by a 12-gauge stainless steel wire cage.
The MC3500 Mk II features McIntosh's Power Guard Screen Grid Sensor (SGS) technology that prevents premature vacuum tube failure, and includes the Sentry Monitor technology to actively observe the output current to ensure operation within safe limits.
Connectivity includes balanced and unbalanced inputs with McIntosh's patented, gold-plated Solid Cinch speaker binding posts.
As a homage to the original, the Mk II includes U-shaped side rails, a unique feature that provided strength and durability when the original amps were used on the road. The Mk II also has replicated the black rubber bumpers found in the original amps that allowed them to be temporarily set upright for shows and were big enough to prevent the model from being damaged during setup at concerts. The front panel is machined aluminum with a bead blast finish and gold anodizing that emulates the original MC3500. Just as in the original MC3500, the Mk II version includes an output meter, though this version is larger and centered on the front panel rather than offset to the left side as in the previous version. The meter uses a variation of McIntosh's DualView Power Output Meter design, with the top scale showing the power output in both Watts and decibels, while the bottom scale shows the amplifier warm-up time.
Orders for the MC3500 can now be placed with Authorized McIntosh Dealers with shipping expected to begin in December 2021 to the United States and Canada, and to the rest of the world shortly thereafter. Suggested retail price (VAT, shipping and any customs duties related to current standards of individual countries are excluded): $15,000 USD.
For more information: https://www.mcintoshlabs.com/
---