McIntosh unveiled the MHA200 vacuum tube headphone amplifier.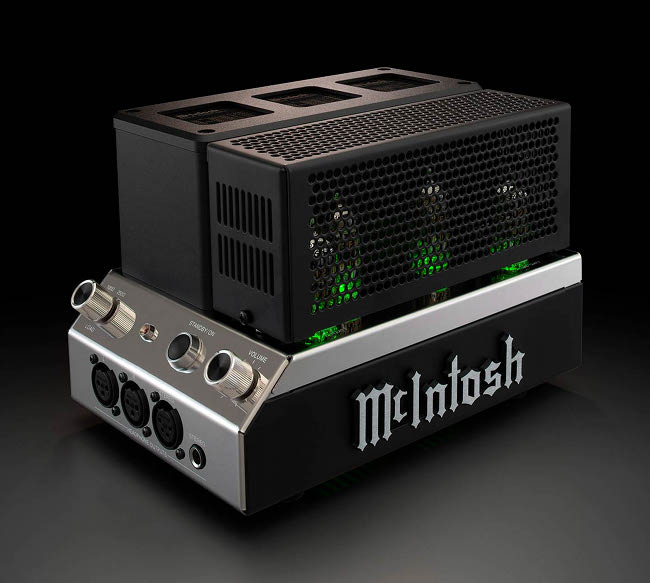 Source: Press Release, Last Accessed: 2021/02/14
McIntosh recently introduced the MHA200, a device designed for discerning headphone enthusiasts who demand the most from their headphones. It offers a versatile set of connectivity options and allows for nearly all headphone types to be connected.
A pair of 12AT7 and 12BH7A dual triode vacuum tubes power the compact MHA200, with the 12AT7 in the preamplifier stage and the 12BH7A tubes providing the power to drive the output.
The MHA200 uses a pair of McIntosh's Unity Coupled Circuit output transformers, the same technology the company was founded on in 1949 and is still using in their full-size home audio vacuum tube amplifiers such as the timeless MC275 and the more recent MC1502.
Connectivity includes a pair of 3-pin balanced XLR connectors for dedicated Left and Right balanced output; a 4-pin balanced XLR connector for balanced stereo output; and a 1/4-inch stereo headphone jack. For connecting the MHA200 to a home music system's source components, it has one set each of both balanced and unbalanced inputs. Thanks to the MHA200's small size and its balanced inputs, it can be placed close to the listening position for ease use, with long balanced cables connecting it to the audio system without fear of signal loss. The Unity Coupled Circuit transformers have been adapted to produce 4 headphone impedance ranges of 32 – 100, 100 – 250, 250 – 600, and 600 – 1,000 Ohms at 500mW so that virtually every headphone can be driven.
Shipping expected to begin in March 2021 to the United States and Canada, and to the rest of the world shortly thereafter.
For more information: https://www.mcintoshlabs.com/
---