Mission: Award-winning sound of the QX Series upgraded to MkII version.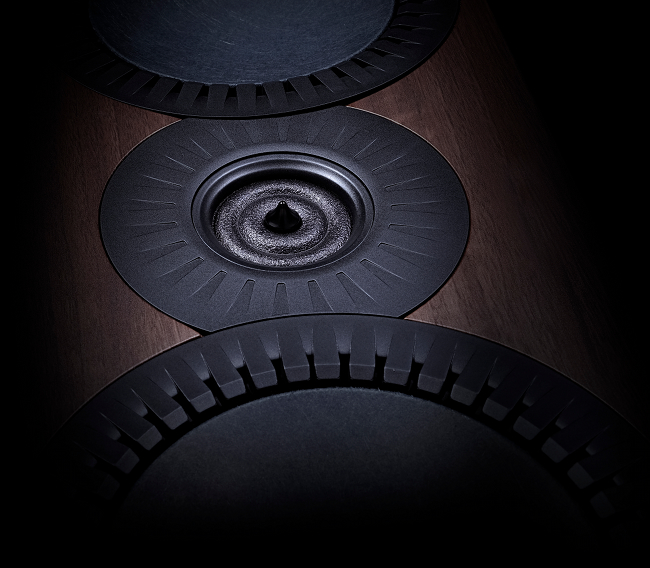 Source: Press Release, Last Accessed: 2021/09/06
The company's QX Series – launched in 2017 sought to deliver an impressive step-up from the company's successful entry- level LX Series, earning many accolades. Four years on and Mission has re-engineered the QX Series inside and out, applying painstaking enhancements to once again deliver a benchmark "step-up" loudspeaker range, sitting above the entry-level LX MkII Series which launched in 2020.
The new QX MkII Series spans six passive models – two standmount speakers, three floorstanders and a center speaker for home cinema systems. A new active subwoofer – the QX-12SUB MkII – has also been developed to complement the range.
The new MkII models are outwardly similar to the original QX Series speakers – the cabinets are the same size, with similar detailing including curved cabinet corners and smoothly dished drive units with "comb-tooth" surrounds. Redesigned aluminum plates are clamped to the top and bottom of the cabinets, an attractive detail that adds mass and enhances rigidity, thereby reducing cabinet resonance, while the arc-shaped cabinet corners smooth diffraction from the drive units and yield better power distribution into the room, the company says.
The Mission QX MkII Ring Dome treble unit addresses the cavitation effect, where the center of the dome looks as though is sinking into a cavity, while the rest of the dome is moving forwards by featuring a center fixed textile dome with the voice coil attached partway down. The new series also features the latest version of Mission's DiaDrive bass/midrange drive unit, where the usual cone and dust cap arrangement is replaced by a seamless curvilinear diaphragm. The QX fiber-composite diaphragm has been re-engineered for the MkII range, now incorporating long acrylic fibers to achieve improved stiffness with superior self-damping.
The two standmount models in the QX MkII Series feature DiaDrive units positioned according to Mission's Inverted Driver Geometry (IDG), while the two-way QX-3 MkII and QX-4 MkII floorsanders extend IDG to a full D'Appolito array. The largest model in the range, the QX-5 MkII, is a three-way design incorporating a dedicated 30cm bass driver positioned at the side, thus maintaining a slim cabinet front while extending bass down to 27Hz.
The six passive models in the QX MkII Series are joined by a new active subwoofer – the QX- 2SUB MkII. The new sub incorporates a 30cm (12-inch) bass cone, combined with a powerful 300W Class D amplifier and a ported, rigidly braced enclosure.
All seven models in the Mission QX MkII Series are already available in a choice of soft-touch matte black or white, or walnut wood veneer.
For more information: https://www.mission.co.uk/
---