New Kula integrated amp from Mola Mola.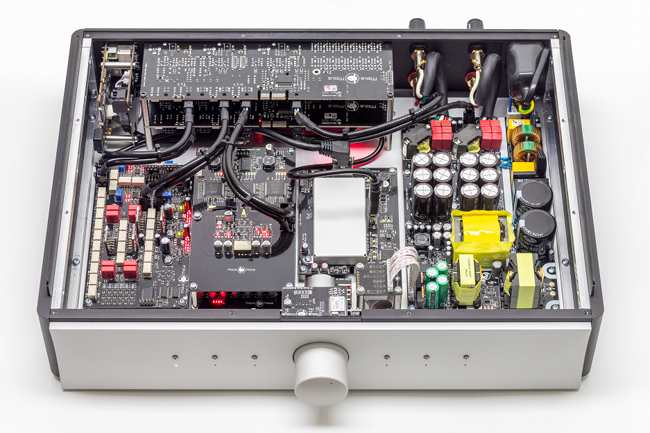 Source: Press Release, Last Accessed: 2021/01/11
Uniting the acclaimed technical mastery of Mola Mola's Makua and Tambaqui designs with Roon-Ready capability, the Kula integrated amp aspires to extend extraordinary transparency, control, style and convenience to the high-end music systems market…
Named after the Hawaiian word for school, the long-anticipated Kula is the first integrated amplifier to grace the Mola Mola range. Living up to its name, the multi-talented Kula combines the company's excellent pre-amp technology, including optional phono and DAC stages, with newly developed power amplification to deliver exceptional performance and versatility from a stylishly slender chassis.
Emulating the distinctive aesthetic of the acclaimed Makua preamp, the Kula incorporates an exclusive Mola Mola developed power supply and power-amplifier capable of delivering 2x150W/8Ω, 2x300W/4Ω, clearly enough to drive any speaker with ease.
The Kula's Makua- inspired layout offers a line stage having 3 pairs of balanced and 3 pairs of single ended inputs, as well as the opportunity to include Mola Mola's MC/MM phono stage and modular DAC section.
The comprehensively specified phono stage supplies independent adjustable settings covering practically all known cutting curves while the ground-breaking 32-bit DAC stage (also used by the world-class Tambaqui stand-alone unit) features 5 digital inputs including USB, optical, AES, Roon-ready endpoint and Bluetooth.
For more information: https://www.mola-mola.nl/
---