Musical Fidelity unveiled the M3x Vinyl phono preamplifier.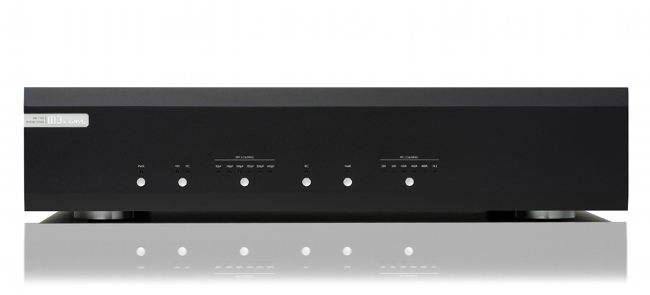 Source: Press Release, Last Accessed: 2021/02/26
The new Musical Fidelity M3x Vinyl phono stage supports both moving magnet (MM) and moving coil (MC) cartridges, is the first phono stage for the M3 level of the company's popular M-Series range of electronics, and benefits from a full feature set and a discrete circuit layout.
The M3x Vinyl has drawn inspiration from the superior M6x Vinyl design and features an entirely discrete circuitry, which results in better technical measurements and better sound, the company says. This more traditional option of discrete circuitry perfectly suits the Musical Fidelity "sound", as it typically results in a more neutral, natural and dynamic sonic signature. The preamplifier also employs split-passive equalization in separate amplification stages for its RIAA curve. This is more costly than the typical single EQ network in a feedback loop design, chosen by many others, but it ensures the most accurate reproduction of the ideal EQ curve. Split-passive equalization also allows for better impedance matching, further optimizing the electrical path the music flows through.
The special audio transformer with low core saturation utilized within the M3x Vinyl decreases the level of electromagnetic radiation, which is essential for proper operation. Internally, the M3x Vinyl affords space between the transformer and the amplification section inside the chassis, while also installing electromagnetic shielding for extra protection. The M3x Vinyl is the first to feature a new proprietary power solution that has zero standby power consumption, recognizing the company's awareness of growing interest in more environmentally friendly products within the Hi-Fi industry.
The new device is housed in a steel chassis with a thick, heavy aluminum fascia, which not only matches the whole M-Series aesthetic, but also brings rigidity to the product and isolation from outside interference. Equipped with RCA inputs and outputs, adjustable impedance (MC) and capacitance (MM) settings and a +6dB gain boost to help particularly quiet cartridges, it is effortlessly easy to integrate anywhere.
For more information: https://www.musicalfidelity.com/
---