NAD introduced new Masters M10 V2 BluOS streaming amplifier.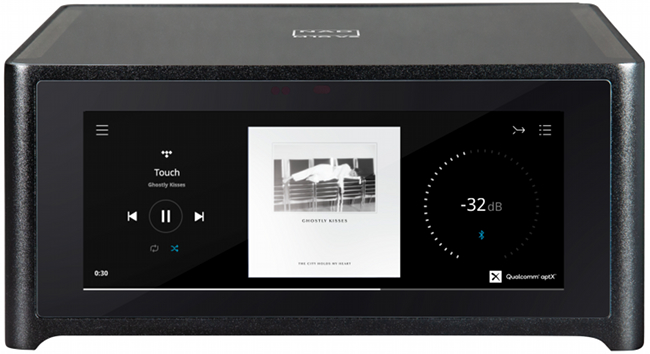 Source: Press Release, Last Accessed: 2021/08/12
NAD announced the new and improved NAD Masters M10 V2 BluOS Streaming Amplifier, which continues its "just add speakers" revolution of Hi-Fi. The M10 V2 features 100 watts per channel of amplification and BluOS streaming capabilities, and adds the capability to expand with Dolby Digital Surround decoding.
The M10 V2 includes audiophile–grade speaker terminals and two independent subwoofer jacks. Output settings for the subwoofer are easily controlled and adjusted through the BluOS Controller app. Home theater fans can easily build a Dolby Digital Surround Sound wireless 4.0, 4.1 or 4.2 immersive home theater system using a pair of BluOS surround-enabled wireless speakers or amplifiers. The M10 V2 is capable of transmitting to rear channels wirelessly, with very low latency, making connecting wires around the room unnecessary.
New to the V2 is an included IR remote control for easy access to basic audio controls and presets. Streaming music can be controlled through the BluOS app, which includes dozens of natively integrated music streaming services and thousands of Internet radio stations. The M10 V2 supports AirPlay 2, Bluetooth aptX HD, is Roon Ready, and can be used with popular voice control assistants.
The M10 V2 features audiophile-grade amplification and DAC, with built in sources and preamp capabilities. Renowned nCore amplification technology conservatively rated at 100 watts per channel is included behind the full-color display that doubles as an intuitive touchscreen controller for volume, sources and other audio controls.
The new device features a solid brushed aluminum chassis and Gorilla Glass top and front panels. With the addition of Dirac Live room correction, the enclosed calibrated microphone allows for measurement of the room's acoustic anomalies, helping to correct peaks and dips caused by the room's acoustics up to 500Hz (a full-bandwidth version is available through Dirac).
The NAD Masters M10 V2 includes RCA analogue, optical and coaxial digital, HDMI eARC, and USB Type A inputs. Two-way aptX HD Bluetooth is also featured.
For more information: https://nadelectronics.com/
---