MC Verismo: A new flagship joins the Ortofon's prestigious Exclusive Series MCs.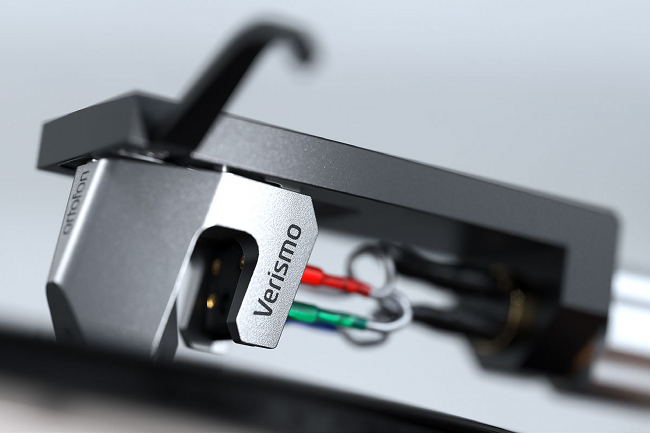 Source: Press Release, Last Accessed: 2021/09/30
Ortofon offers a new high-end moving coil cartridge, to join the Danish company's coveted Exclusive Series range. The MC Verismo takes its moniker from the post-Romantic operatic genre of the same name and is so-called because of the genre's quest to portray greater "realism".
According to the press release, the MC Verismo is perfectly representative of everything Ortofon seek to achieve, and when connected into an appropriate system will allow listeners to experience the supreme quality, precision, impact and dynamics that a high-end reference cartridge conveys.
Leif Johannsen, Chief Officer of Acoustics and Research at Ortofon, says of the new cartridge:"The MC Verismo is, as being a part of our Exclusive Series, one of our most advanced cartridges to date! And it is very unique that we have been able to create this state-of-the-art cartridge within this price range. The MC Verismo delivers cutting edge sound, and conveys music with supreme precision, impact and dynamics thanks to the technology based on Ortofon's highest-performing Moving Coil cartridges. It simply has to be experienced."
The cartridge features an advanced diamond cantilever, Replicant 100 diamond stylus and titanium housing and is hand-made by seasoned artisans in Ortofon's Danish production facility. The housing of the MC Verismo is made using Ortofon's pioneering Selective Laser Melting (SLM) technique a method that provides absolute freedom from resonance, and unparalleled rigidity, alongside optimized weight and improved dynamic capability the company says.
To attain an optimal interaction between compliance and damping, a newly developed rubber compound for the suspension system has been used. Based on the Multi Wall Carbon Nano Tubes (MWCNT) highly efficient nano-filler, this new compound offers desirable mechanical properties, which ensure better damping and improve the overall performance of the cartridge.
For more information: https://www.ortofon.com/
---