SC-PMX802: A premium network Hi-Fi system from Panasonic.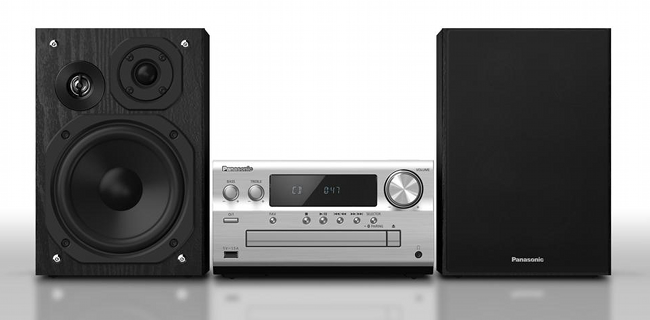 Source: Press Release, Last Accessed: 2021/03/25
Panasonic recently announced the new SC-PMX802 Premium Hi-Fi System and Network Player, incorporating technology from Hi-Fi specialist Technics, to deliver outstanding sonic performance.
Inside the classically styled metal case are the traditional features that listeners expect, such as a CD player and DAB radio – but also the capability to play Hi-Res Audio from USB, or stream it using Chromecast built-in, AirPlay 2 and Bluetooth.
The new system features the acclaimed Technics JENO Engine amplifier and has been built with high-performance parts and sophisticated materials inside and out, so that music sounds as it should, capturing all the nuance and emotion intended by the artists who recorded it, the company says. The system's 3-way speakers feature silk dome tweeters, capable of reaching frequencies as high as 50kHz. The speakers' wooden cabinets are finished with a beautiful black finish on the front surface to ensure they look as good as they sound.
As a system capable of playing Hi-Res Audio, PMX802 naturally has some truly sophisticated audio circuitry. Taking advantage of this, CD High-Res Re-Master does exactly as it sounds – it helps CD tracks to sound even better. Similar processing is also used to re-master music streamed by Bluetooth, and MP3 music files from a USB source.
The USB socket on PMX802's front panel makes it easy to play music from a USB drive. The system is compatible with many Hi-Res Audio standards, including the popular FLAC format. PMX802 has both optical and AUX inputs for TV connection. The AUX input's auto-play function means the Hi-Fi system automatically starts when the TV is switched on. The TV's remote control can be used to adjust the volume. Wi-Fi network connection, as well as DAB and FM radio tuners, keep the system in touch with the wider world. Rounding off the system connectivity, are high-quality speaker connectors and a headphone jack.
PMX802 follows the familiar classic design of Panasonic's best-selling PMX Series systems. Its metal casing is trimmed with an aluminum front panel and volume control. It's perfectly proportioned to sit on a bookshelf or in a corner of a room.
For more information: https://www.panasonic.com/
---