Periodic Audio's Rhodium is a digital delight in a Pint-sized package.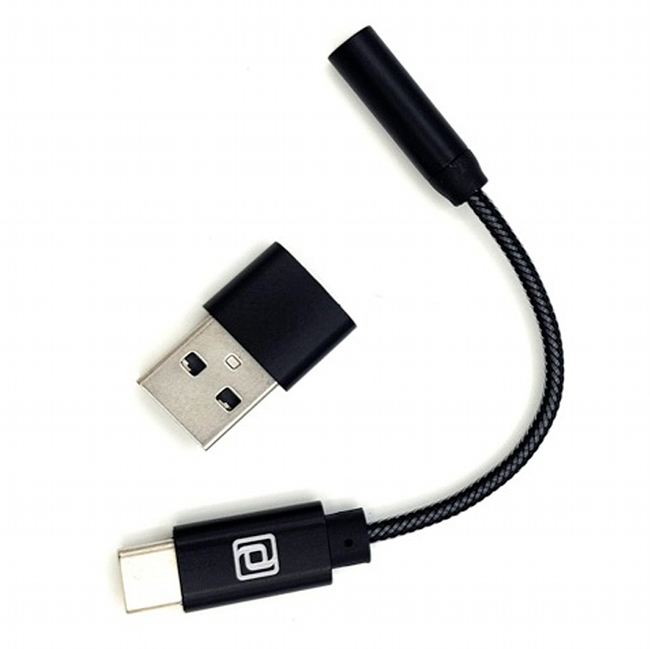 Source: Press Release, Last Accessed: 2021/03/31
Periodic Audio unveiled the Rhodium, an ultra-compact high-resolution DAC that offers the music lover incredible performance, value and versatility.
Ideal for devices lacking a 3.5mm output, the Rhodium provides signal conversion up to 32-bit/384kHz, to directly feed a high-power amplifier output stage for wired headphones. According to the press release, this tiny yet complex package incorporates precision audio-grade passive components in all audio pathways. High-stability power supply bypasses guarantee low noise and minimize distortion.
In addition to handling hi-res files of up to 32-bit/384kHz, the Rhodium delivers an astonishing frequency response of 2Hz-192kHz at ±3dB, a dynamic range of 113dB, and a signal/noise ratio of 108dB, according to the published specs. All of that comes with less than 0.007% total harmonic distortion in a device that, out of the box, is compatible with Android, iOS (the Apple Lightning camera adapter is needed), MacOS, and Windows operating systems, and weighs just a few grams.
To ensure years of trouble-free use, the Rhodium incorporates proprietary, high-strand, oxygen-free copper (OFC) wire inside a robust woven textile jacket and molded aluminum shells.
For more information: https://periodicaudio.com/
---