Piega delivers Swiss Ace…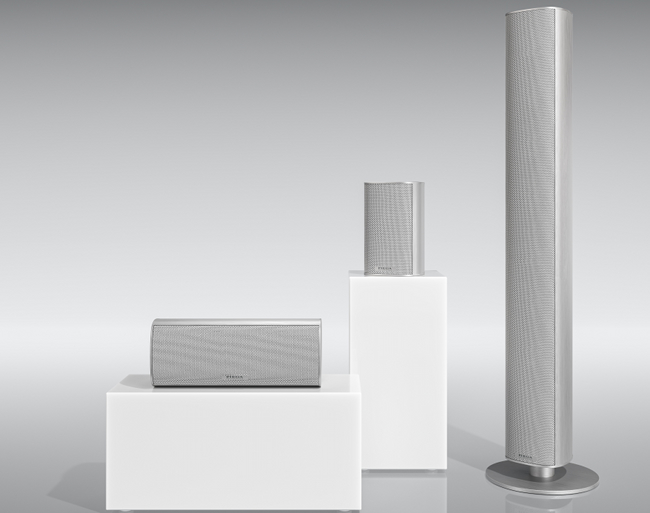 Source: Press Release, Last Accessed: 2021/01/18
Swiss loudspeaker manufacturer, Piega, has launched the Ace series - an affordable, elegant speaker collection featuring Piega signature aluminum cabinets and AMT tweeters.
With an aesthetic designed by legendary Swiss designer Stephan Hurlemann, and acoustics developed at Piega's Lake Zurich based factory, the Ace series loudspeakers mark the most affordable aluminum cabinet Piega loudspeaker to date. Drawing on technology and acoustic development trickled down from the Master, Coax and Premium models, the Ace builds on the success of, and replaces, the well regarded Tmicro series.
The Ace series consists of a slim, one meter tall floorstanding loudspeaker, the Ace 50, a compact satellite loudspeaker, the Ace 30, and a center-channel format Ace Center for cinema systems. The cabinets are all just 14cm wide and 16cm deep oval aluminum profile, with no visible seams, angles or fixings, designed to appeal to those who want speakers to look as good as they sound, the company says.
The braced aluminum cabinets have been specially developed for this trio of loudspeakers and optimized for the 120mm MDS mid/bass drivers common to all three models. The HF unit is also common to all three models, in the form of Piega's tried and tested AMT-1 Air Motion Transformer. Piega says that the driver combination has been developed to produce punchy bass, detailed midrange and the sweet HF delivery for which ribbon tweeters are famed, all in a svelte, exquisite looking cabinet.
All three Ace series models are available in a choice of three finishes, natural aluminum with gray fabric grille, anodized black with black grille and high gloss white with white grille.
For more information: https://piega.ch/
---