Questyle introduced M12 mobile Hi-Fi headphone amp/DAC.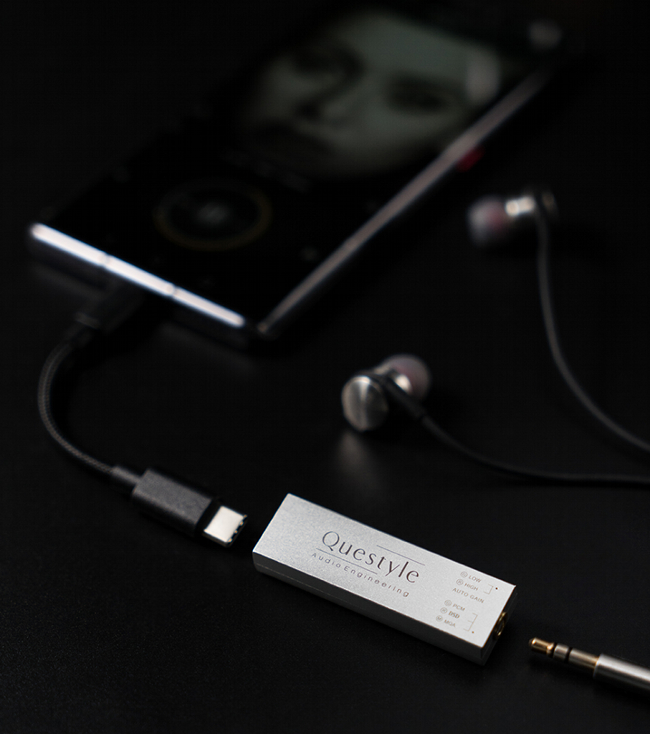 Source: Press Release, Last Accessed: 2021/07/29
Questyle announced their new M12 Mobile Hi-Fi Headphone Amplifier with DAC to allow mobile phone listeners to break through the limitations of current mobile phone technology and enjoy lossless music from any streaming platform.
According to the press release, M12 uses Questyle's patented "Current Mode Amplification" technology to become a powerful headphone amp. Benefiting from self-developed SiP Current Mode Amplifier module, the M12 is free from the power limitations of mobile phone amplifier chips, and instead provides an ultra-low distortion level of 0.0003%, an ultra-high current output power, and excellent sound control, the company says.
When plugged into a pair of headphones, the Questyle M12's built-in smart detection system will automatically detect and self-adjust to fit the headphone's impedance, while also includes MQA Renderer technology, and is fully compatible with Android 5.1 and above systems for smartphones and tablets. It also supports Mac OS and Windows 10 version 18.3 and above with no additional driver installation required.
The M12 is available in Classic Black and Stylish Silver and retails for $139.99 in the US market.
For more information: https://www.questyle.com/
---