Rega announced availability of their new Kyte loudspeaker.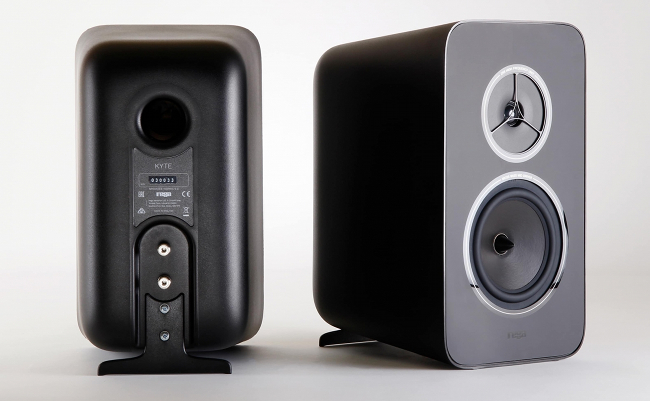 Source: Corporate website, Last Accessed: 2021/02/03
The new compact loudspeaker is a two-way design and features a phenolic resin cabinet supporting a ZRR (Zero Rear Reflection) technology high frequency unit and a handmade Rega MX-125 bass/mid driver. The cabinet is rear-ported.
The Kytes are meticulously hand-assembled in house, using Rega's unique design phenolic resin cabinet. Internally they feature ceramic plates and carefully engineered cross bracing, developed to make the cabinet extremely stiff. This prevents unwanted resonances interfering with the accurate output of the drive units and directly improves both dynamics and the bass performance from the speaker, Rega states. The Kytes are easy to position and are supplied with an optional foot to allow for various positioning giving the user greater flexibility.
Why phenolic? Injection molded plastic loudspeaker cabinets are not new, but flexible molded plastic has been reserved for the PA world or small desktop loudspeakers where convenience and portability were a priority over sonic performance. The more recent domestic acceptance of non-wood functional cabinet shapes has allowed Rega to achieve a long term dream. They have made a massive investment into injection molding of stiff thermoset phenolic resin. The natural stiffness of phenolic resin is a big advantage which has been further enhanced with ceramic plates and a complex internal cross brace structure. This unique cabinet constructions has been achieved at one third of the price of other British made quality loudspeakers, Rega says.
For more information: https://www.rega.co.uk/
---