Roksan introduced the all-new Attessa range.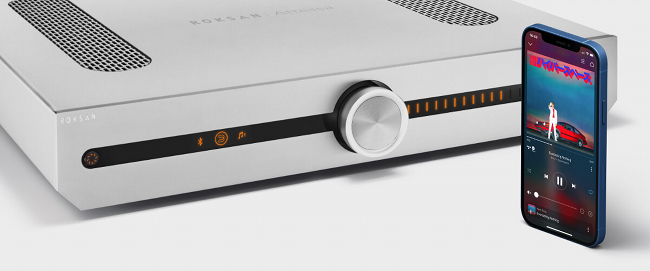 Source: Corporate website, Last Accessed: 2021/08/18
The range has been designed to combine all the wonderfully complex sound of a class-leading Hi-Fi system with the simplicity most listeners crave - making it easier to connect with both devices, and with the people around you, the company says. Fully developed in-house in the UK, the new Attessa range features premium streaming technology, class-leading performance and beautiful industrial design.
The built-in BluOS premium multi-room audio technology in the Attessa Streaming Amplifier supports 20+ streaming services and can stream up to 64 zones, all controllable via a smart phone. Minimalistic control dial provides single point of contact for both volume and input, and intuitive dial with haptic feedback, and a graphical interface. A wide variety of digital and analogue connections including Bluetooth allows to bring high quality audio to a large number of external devices including s TV-set or a gaming console.
The new series also includes a turntable, an all-in-one plug and play package, including tonearm, cartridge and built-in phono stage. Using the same footprint, Attessa Turntable is a perfect match for the other Attessa devices, the Streaming Amplifier, the Integrated Amplifier and the CD Transport.
For more information: https://www.roksan.com/
---