Sennheiser unveiled new IE 900 flagship audiophile earphones, tries to set a new benchmark for portable audio fidelity.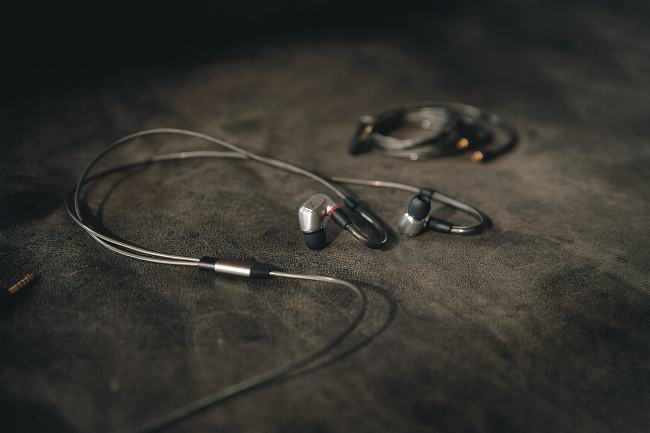 Source: Press Release, Last Accessed: 2021/05/11
With the new IE 900 audiophile earphones, Sennheiser has brought together technical innovation, portability, meticulous attention to detail, and an uncompromising demand for perfection to deliver a listening experience without compromise.
The IE 900 are designed and manufactured at the audio specialist's headquarters in Germany, every aspect engineered to work in harmony to achieve the desired acoustic tuning and to reduce resonances and masking effects, the company says. The new IE 900 boasts Sennheiser's proprietary X3R transducer, a refined version of the audio specialist's 7mm audiophile Extra Wide Band transducer featuring a unique triple-chamber absorber system.
The IE 900's earpieces are milled from a single block of aluminum to create the unique triple-chamber absorber (T3CA) system, which uses three chambers and an acoustic vortex milled into the nozzle to counter the masking effect. This acoustic phenomenon arises as the human ear cannot perceive high frequency sounds at a low volume if louder sounds in a lower frequency range occur at the same time. By removing the energy from masking resonances, the absorber system prevents undesired peaks, making even the subtlest nuances of sound audible. For optimal performance, the assembled left and right-side earphones are paired by hand to work together.
A newly developed membrane foil provides a high degree of inner dampening, ensuring minimized natural resonances and distortion (THD: 0.05% at 94 dB, 1 kHz). With a frequency response of 5Hz–48,000Hz, the IE 900 reveals even the finest details in the music. The earphones come with an unbalanced cable with a 3.5mm connector and balanced cables with 2.5mm and 4.4mm connectors. The para-aramid-reinforced cables can withstand thousands of bending cycles. For a comfortable and secure fit, the IE 900 offers ergonomic features, including individually adjustable ear hooks as well as silicone and memory foam ear adapters in three sizes.
For more information: https://en-us.sennheiser.com/
---