Sonos unveiled next generation Beam with Support for Dolby Atmos and new audio formats.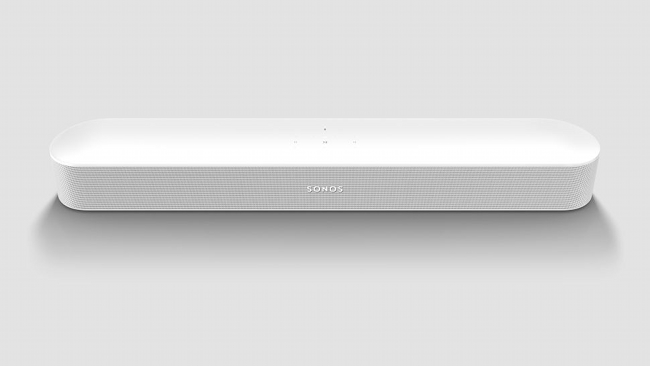 Source: Press Release, Last Accessed: 2021/09/14
Sonos announced Beam (Gen 2), a new version of its industry-leading compact smart soundbar for TV, music, gaming and more. The new Beam delivers an upgraded, more immersive sound experience with greater depth and clarity, as well as support for Dolby Atmos. Beam (Gen 2) will be available globally starting October 5 for $449, with pre-order open now on Sonos.com. Sonos also revealed plans to offer both Ultra HD and Dolby Atmos Music later this year via Amazon Music, giving listeners the ability to experience the highest quality streaming music and immersive audio.
Compatible with more than 100 streaming services available in the Sonos app, fans can expect exciting improvements across sound, design and packaging. Like all Sonos products, the new Beam was tuned with the input of the Sonos Soundboard - a collection of leaders across music, film, and more - to deliver the best and most authentic sound experience. You can also fine tune Beam's sound with Trueplay, which detects and adapts the speaker's sound for reflections off of walls and furniture, giving you the best listening experience for your room and setup.
Launching later this year in select markets, Sonos plans to support Amazon Music's Ultra High Definition audio, which will allow listeners to hear tracks in lossless audio up to 24-bit/48kHz on their Sonos speakers, as well as Dolby Atmos Music, an immersive audio technology that breaks the boundaries of traditional studio recordings and puts you inside the song, revealing every detail of the music. Available at no extra cost to Amazon Music Unlimited customers, Ultra HD will be available to listen on all S2 devices, except Play:1, Play:3, Playbase, and Playbar, while Dolby Atmos Music will be available to listen on Arc and Beam (Gen 2). Sonos also announced plans to add support for decoding DTS Digital Surround later this year via the S2 platform on Playbar, Playbase, Amp, both generations of Beam and Arc.
For more information: https://www.sonos.com/
---