Sonus Faber unveiled two new loudspeaker models in the Lumina Series.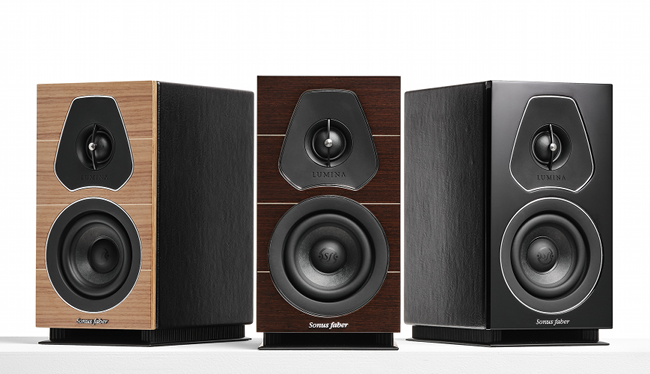 Source: Press Release, Last Accessed: 2021/06/20
The Italian Hi-Fi company has announced two new additions to its recently launched Lumina range of loudspeakers - the compact Lumina II standmount and the flagship floorstanding Lumina V. Expanding the company's Lumina range of speakers, both new models display the same handmade Italian craftsmanship, design and affordability.
Able to deliver greater power for larger spaces, the Lumina II and Lumina V will suit both stereo and multichannel audio systems, covering a wide range of music, gaming and cinematic applications while still supplying the same 'voice of Sonus Faber' as their stablemates.
The larger cabinet of the Lumina II allows the new standmount addition to the range to sport a 150mm driver (compared to the 120mm of the Lumina I) but is still compact enough to make them suitable for a bookcase or shelving unit based stereo system or as the rear channels in a home cinema setup. The flagship Lumina V floorstanding speaker benefits from key design elements such as a lute-shaped mid/high internal chamber and the hybrid IFF crossover.
The cabinets of the new models feature a multi-layer wood front baffle available in three finishes, walnut, wenge with maple inlays, and piano black. The cabinets are then finished in black leather in a nod to Sonus Faber's more upmarket collections. Additionally, the Lumina speakers are fully complementary to the Gravis subwoofer I, II and III models which feature matching finishes and materials.
For more information: https://www.sonusfaber.com/
---