SOtM's SNI-1G Ethernet port Adapter.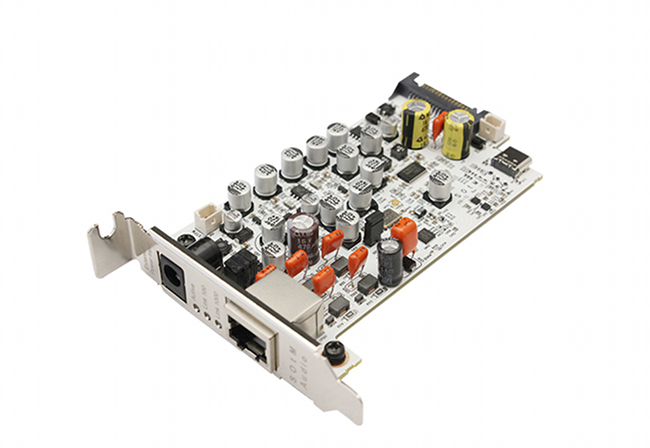 Source: Corporate website, Last Accessed: 2021/06/16
This network port, sNI-1G, provides a complete transmission of network audio streaming, as well as a very clear improvement in various sound attributes, enabling you to experience a completely new level of sound, the company says, since there are already a number of network audio devices on the market, but none of them have Ethernet ports designed for audio purposes.
According to the published details, although noise from the AC power line is more commonly known, there is also noise coming from the Ethernet port which is different from that of the AC power, so careful technical review is required for the Ethernet port.
Since the noise flowing from the network port consists of very high frequency components, it passes through various devices and parts to the DAC's circuit, and results in the deterioration of sound quality. Without understanding this process, it will be difficult to find out why you should use the network card to improve your audio system SOtM states.
The SNI-1G features separate Ethernet transformer and common mode filter for each signal line for best noise immunity performance, filtering Ethernet noise down to audio band, including filtered and buffered M.2 signal interface with the motherboard.
The chip set used supports PCI express 1.1 or higher and 10/100/1000M, Giga Lite(500M) modes. OS requirements start from Win7 and Linux-based machines are also supported.
For more information: https://www.sotm-audio.com/
---