SVS 3000 Micro: Chest-pounding, musical bass from a shockingly compact 10-inch cabinet.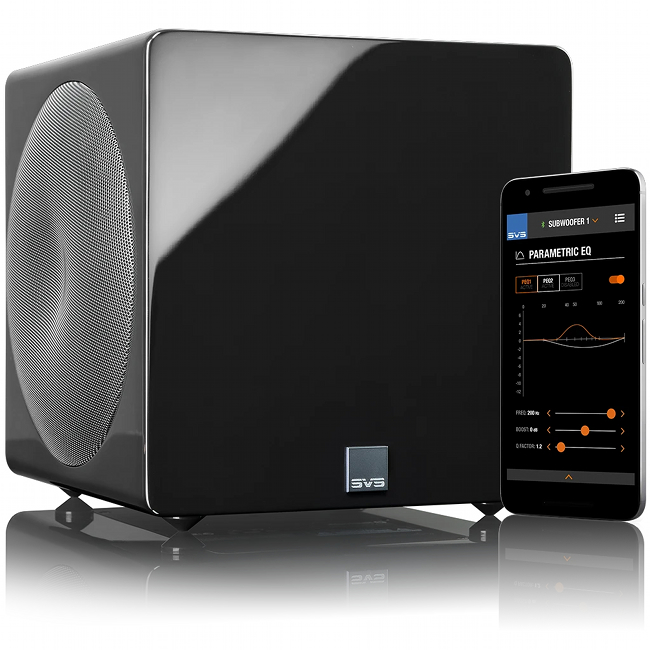 Source: Press Release, Last Accessed: 2021/03/19
SVS announced the new 3000 Micro subwoofer. According to the press release, the new sub goes where no micro subwoofer has gone before, delivering chest-pounding, room-filling low frequency output for music and movie lovers with accuracy and precision, from an astonishingly compact 10-inch cabinet.
Featuring innovations from the reference SVS 16-Ultra subwoofers, married to fully active dual opposing 8-inch drivers, and an 800 watt RMS, 2,500 watt peak power Sledge STA-800D2 amplifier with discreet MOSFET output, 3000 Micro delivers top performance, while, also, features the SVS subwoofer control smartphone app for advanced tuning of the DSP.
Engineering a subwoofer capable of output you can feel at the lowest frequencies, while maintaining effective thermal and energy management in a micro-sized enclosure, has always been the challenge for manufacturers, the company says. 3000 Micro answers the challenge with a potent set of innovations packed into a compact 10-inch cabinet. Starting with the drive units; by firing in opposite directions in unison, the mechanical energy transferred to the cabinet is effectively canceled out, creating a sonically inert enclosure. The drivers are connected in parallel to a single power amplifier, receiving the same amount of current and ensuring precise, accurate bass, without distortion. A progressive inverted surround allows for maximum excursion. The 3000 Micro features extra thick MDF side baffles and rigid internal bracing to support the active dual driver assembly and to ensure an acoustically inert environment.
The new sub is controlled by a 50 MHz Analog Devices Audio DSP with 56-bit filtering, the most sophisticated DSP engine available in a home audio subwoofer SVS says. It features control via the SVS subwoofer DSP smartphone app for Apple, Android and Amazon devices, offering volume adjustment, access of multiple DSP functions and program custom presets for music, movies, gaming, and more. User can also adjust crossover frequencies, a three-band parametric EQ, polarity and room gain. Bluetooth connectivity allows full control, even when the subwoofer is out of sight and bi-directional feedback shows adjustments in real time on both the app and rear panel subwoofer interface.
The 3000 Micro comes in a Piano Gloss Black or Piano Gloss White finish.
For more information: https://www.svsound.com/
---