Technics announced the new SB-C600 bookshelf loudspeaker.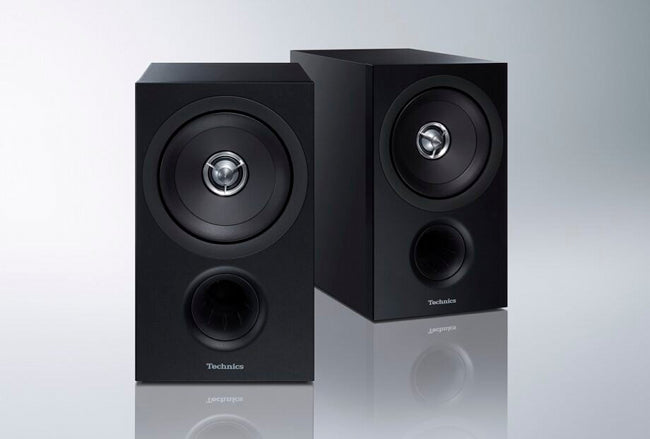 Source: Press Release, Last Accessed: 2021/09/07
The SB-C600 is a compact 2-way bass reflex loudspeaker with a unique coaxial drive unit working as a point source, built on the Linear Phase principle. Technologically, it borrows many aspects from its bigger brother, the Technics SB-G90M2 loudspeaker system. With the new SB-C600, thorough CAE analysis was used to optimize drivers, elements and enclosure structures to efficiently eliminate unwanted vibrations and distortions, and to significantly improve overall clarity and performance quality, the company says.
The loudspeaker features a Phase Precision Driver, emulating the driver in the SB-G90M2 floorstanding speaker, consisting of a 15cm large-diameter woofer, accompanied by a 25mm aluminum dome tweeter, including a Linear Phase Plug, as used in the SB-G90M2, suppressing unwanted phase disturbance, thus enabling a seamless integration of mid and high range, with a natural sound free of distortion.
The Technics' Balanced Driver Mounting Architecture (BDMA) is used, fixing the driver to an inner Speaker Mount Baffle in the cent re of gravity around the magnet, thus preventing tumbling motion. The company says that this eliminates unnecessary vibration of the sound wall for higher purity of sound. Woofer loading is through a front-located port, designed via airflow analysis to eliminate any ventilating noise.
The SB-C600 will be available in Europe from November 2021 in a minimalist matte black finish.
For more information: https://www.technics.com/
---