THX Launched DAC/Amplifier THX Onyx to empower crystal clear audio.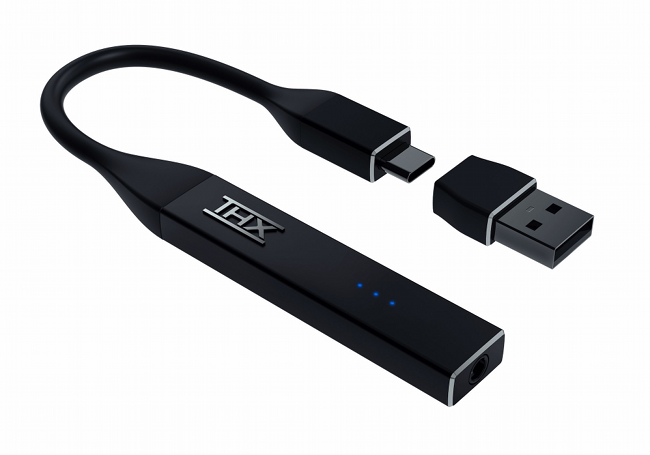 Source: Press Release, Last Accessed: 2021/04/07
THX announced the global launch of its first consumer electronics device, THX Onyx. Staying true to its mission to empower high fidelity for entertainment, the company unveiled THX Onyx with improvements over traditional DACs/Headphone amplifiers by including THX AAA amplifier technology on-board, to ensure lossless, pure sound that empowers listeners to hear content the way the artist intended, the company says.
According to the press release, THX Onyx has both THX AAA and ESS Pro DAC chips inside, as well as MQA support, creating the best-in-class portable DAC/Amplifier solution on the market today at this price for powering wired headphones.
THX Onyx connects seamlessly through the USB output port of any device and features best-in-class design elements including smart magnetic cable management to keep headphone wires tangle-free. It is also accented by a quality all-metal CNC-machined body, and by a 3D THX logo.
THX Onyx is the first portable DAC/Amp to feature THX AAA-78, the highest-powered mobile THX Achromatic Audio Amplifier (THX AAA) configuration. With THX AAA-78, THX Onyx has the same power as a desktop THX AAA DAC/Amp, but in a dramatically smaller package. This patented technology ensures the ultimate no-compromise headphone audio experience by delivering extreme highest fidelity audio with infinitesimally low levels of noise and distortion THX stated. The AAA circuit nulls conventional distortion mechanisms to reduce harmonic, intermodulation, and crossover distortion by up to 40dB, resulting in a realistic and fatigue-free listening experience. This technology also enables maximum output power for greater dynamic range and sound pressure level (SPL).
The device features an ESS ES9281PRO DAC and has on board a Master Quality Authenticated (MQA) renderer to reproduce the sound of master recordings. THX Onyx is available with a $199.99/€209.99 MSRP.
For more information: https://www.thx.com/
---