The Trinnov Altitude Platform Advances in 2021.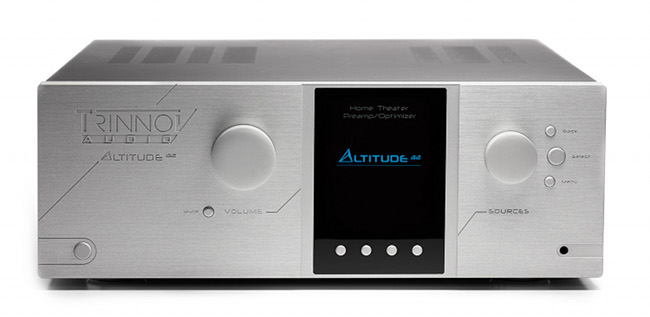 Source: Press Release, Last Accessed: 2021/03/11
Despite the global challenges that COVID 19 presented, 2020 was an exceptionally productive year for Trinnov's R&D team, as they introduced DTS:X Pro and their exclusive Dolby Atmos object viewer. The DTS:X Pro was publicly released in February 2020 in its complete configuration - a feat no other manufacturer can yet match even a full year later, the company says.
"At Trinnov, we value both ongoing innovation and sustainability. We feel these are important values, to our long-term customers and to potential Altitude owners. In 2021, we will continue on this path. Our plan is to introduce multiple features that will enhance and improve the performance of all Altitude processors, regardless of when they were purchased," says Arnaud Laborie, co-founder and CEO. For 2021, Trinnov announced that Ravenna/AES67 support will be coming to the Altitude platform, free of charge for all existing and future Altitude owners, the final stages of certification and the official release of the IMAX Enhanced mode and a round of ongoing improvements which will increase the Loudspeaker/Room Optimizer's performance.
The Altitude hardware platform was primarily designed as a software host, and as a vehicle for innovation. Trinnov's intention is and has always been to deliver a sustainable platform that is able to receive and support new features over time with the same or better audio quality, without requiring any customers to pay for upgrades unless absolutely necessary. For example, they have begun preparing a minor, rolling change to their DAC boards that will end up improving the measurements a bit, though any audibility is likely to be small the company stated. Also, they will provide an HDMI 2.1 upgrade path, once the technology is sufficiently mature.
For more information: https://www.trinnov.com/
---