Ubsound launched new Multico ML68 loudspeaker series.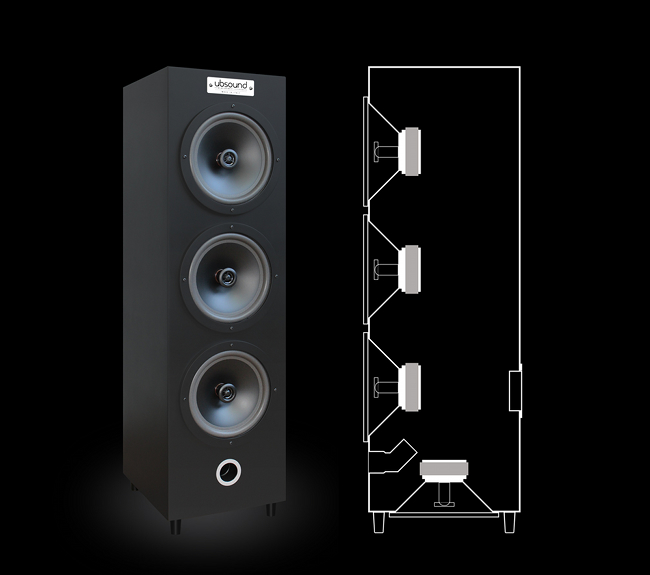 Source: Press Release, Last Accessed: 2021/09/15
On its 10th anniversary, the Italian Ubsound presents the new Multico ML68 loudspeaker: the first multi-coaxial high-end bass reflex system with 3 front drivers and 1 underlying driver towards the floor.
Each Multico ML68 loudspeaker is handcrafted in Italy and consists of 4 independent 2-way dynamic coaxial drivers with a total power of 400W per channel at 8 ohm impedance. According to the press release, the 3 front drivers propagate an astonishing sound, with a broad directional spectrum, very rich, full of acoustic details and uniform towards the listener, while the underlying driver, with an acoustic axis perpendicular to the floor, is able to enrich the acoustic propagation due to the rebound resonances, thus reaching the perfect acoustic scene that envelops the listener.
Each driver features an L-shaped outer ring made of sound-absorbing wood. The ring has the specific function of damping the passive concentric waves generated by any lateral vibrations of the driver during playback.
The ML68 are equipped with specific feet in reinforced PVC and TPU. The inside of the feet is enhanced by a steel core to minimize vibrations and firmly support the structure and their shape is conical and flared.
The new loudspeaker is available finished in satin black at €15.000 per pair.
For more information: https://www.ubsound.com/
---