ubsound launches their Feel and Velvet Series 2021.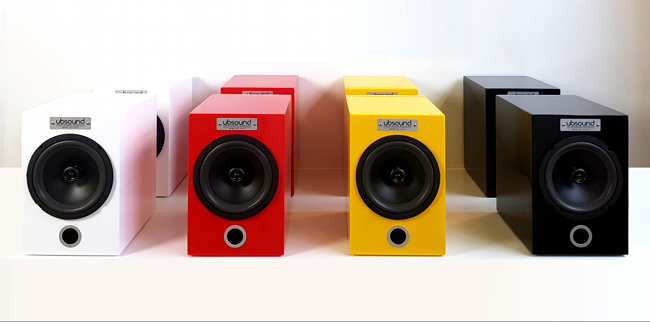 Source: Press Release, Last Accessed: 2020/12/20
The Italian company ubsound – now present in more than 60 countries worldwide – launched the new Feel and Velvet Series 2021 edition, with further technological features and an innovative commercial approach in favor of the end users.
Following small improvements inside the loudspeaker structure and the evolution of its exclusive HDNSS audio technology, the company decided to implement these changes on both Feel and Velvet series in the new 2021 version, giving even more naturalness and detail to the soundstage, the company says.
The Feel Series 2021 maintains the four fascinating glossy colors Elegant Black, Pure White, Sport Red and Fashion Yellow, available in two versions: The FL32 bookshelf or stand (€1,990/pair) and the FL38 floor standing tower (€2,490/pair).
The Velvet Series 2021 adopts the extraordinary and unique matte satin deep Black color, available in two versions: The VL42 bookshelf or stand (€2,490/pair) and the VL48 floor standing tower (€2,990/pair).
In this particular global phase, in which health and safety are at the forefront, ubsound strengthens and enriches its presence and their online activities worldwide, allowing customers to try their premium loudspeakers without leaving home. Indeed the customers will be able to touch, test and listen to their new speakers in their listening environment and with their own high-end system. "Basically, which better place than your home to try your new loudspeakers? The listening environment is a fundamental part of your Hi-Fi system, that's why speakers should always be tested inside your home" says ubsound's Marzio Gasparro.
The Feel and Velvet Series 2021 loudspeakers are already available for purchase worldwide directly from the manufacturer's website or on Amazon.
For more information: https://www.ubsound.com/
---