Weiss introduced Headphone Equalizer and Loudness Equalizer for their Series 5 devices.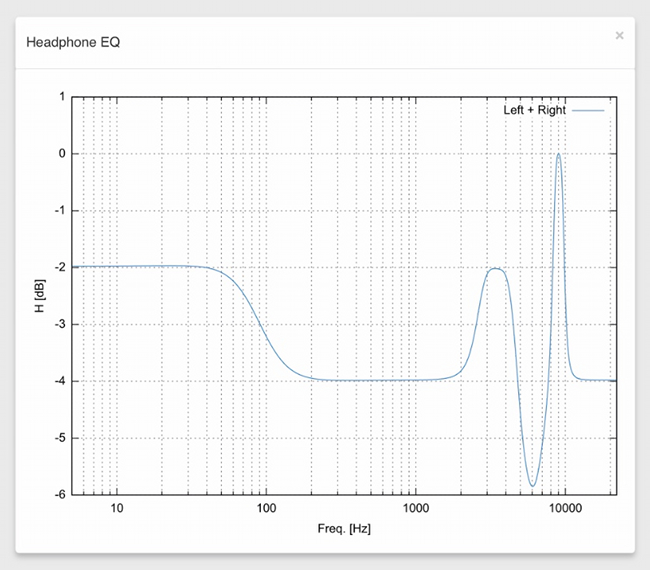 Source: Press Release, Last Accessed: 2021/06/09
Weiss Engineering recently unveiled a software upgrade for its Series 5 devices that offers a patented loudness equalizer and a headphone equalizer tailored for the range of Audeze headphones.
The Series 5 includes the DAC501/DAC502 d/a converter and Network renderer and the DSP501/DSP502 digital signal processor and network renderer. These devices, if upgraded with the latest software version get the Loudness Equalizer which enhances the sonic characteristics at selectable listening levels between 60dB and 105dB, plus the advanced Headphone Equalizer for the large range of Audeze headphones. The user, with the upgrade installed, can select his Audeze headphone model and enjoy listening with it even more than before. The graph above shows an example of the frequency response compensation equalizer provided by Audeze.
The Loudness Equalizer is a premier implementation of a patented design by Mr. Bernhard Schwede. It does not adhere to the commonly used Fletcher-Munson frequency responses but uses a completely new approach with incredible results, the company says.
The new software can be downloaded free of charge to any Series 5 device via the web interface.
For more information: https://www.weiss.ch/
---