Wilson Benesch to Launch next generation Infrasonic Generator.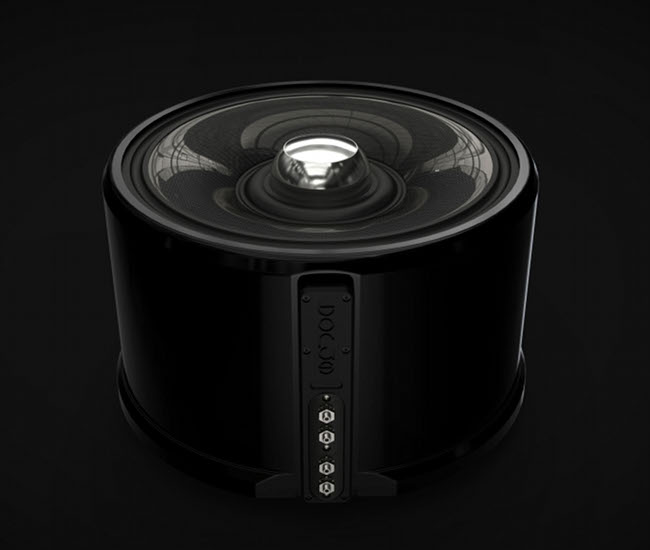 Source: Press Release, Last Accessed: 2021/03/30
Wilson Benesch that their next generation of infrasonic generator technologies will be available in Q3, 2021. The new Torus Series is based on the award-winning Torus design that precedes it, but re-frames this technology in the next generation of low frequency sound reproduction.
According to the press release, the Torus Series seeks to recreate the experience of live music though innovative technologies including the push-pull motor design, a rounded geometric enclosure and a super lightweight Carbon Fiber – Polyethylene Terephthalate diaphragm. By combining these, Wilson Benesch deliver the ultimate solution – lightning fast, highly integrated, perfectly resolved low frequency sound that physically moves the listener.
Launched in 2006, the Torus Infrasonic Generator remains a significant departure from all prior art. Unlike all design's prior, the Torus Infrasonic Generator eliminated the cabinet from any and all structural responsibilities. Instead, Wilson Benesch placed a 16kg Steel Core at the heart of the Torus Infrasonic Generator. The core legislates that all energy from the two push-pull Neodymium motors is grounded. The result, according to Wilson Benesch was the absence of cabinet noise and subwoofer drone.
Through collaboration with two leading companies in the field of fiber weaving and composite design, a new fabric was invented to achieve what was previously impossible. The Carbon Fibre – Polyethylene Terephthalate diaphragm is geometrically optimized and realized from a woven material that incorporates both the fiber and the resin matrix. This material is woven exclusively in Europe for Wilson Benesch. The geometrically optimized, sub-200g, Carbon Fiber – Polyethylene Terephthalate diaphragm is a marvel of engineering. The lightweight diaphragm can support 1000 times its own mass, a testament to the stiffness of the structure. The diaphragm at the heart of the new Torus Series sets the industry standard both in terms of stiffness and damping. Inspired by the instruments that it aspires to reproduce, the new Torus Series round external structure is the geometrically perfect shape, the company says. The absence of flat panels or material redundancy is notable, taking its place is the curvature that defies cabinet resonance, a perfect example of form follows function, Wilson Benesch added.
For more information: http://wilson-benesch.com/
---